Season 10: World Class is set to launch this week, here are the download links for the latest Call of Duty: Mobile update.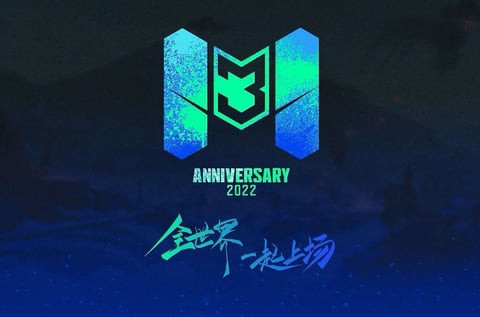 Fans of Call of Duty: Mobile are readying themselves for one of the game's biggest-ever updates, with Season 10: World Class set to mark the game's three-year anniversary.

Players can expect new maps, weapons, and features, such as the ability to buy old battle passes, as well as the arrival of soccer superstars Lionel Messi, Paul Pogba, and Neymar Jr as part of a soccer collaboration - just in time for the FIFA World Cup 2022.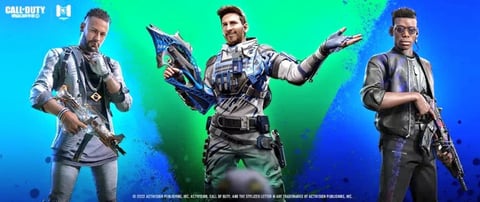 The release date for the new season has yet to be revealed, though it is likely around October 10/11.

The update often drops a few days before the new season officially launches, and the Season 10 update is already available through the Google Play Store, allowing you to test out some of the weapon balance changes among other tweaks.
However, not everyone has access to the Google Play or Apple App Store, forcing them to manually download and install the update.
To do that, you will need the COD: Mobile Season 10 APK and OBB files, which you will then need to install on your device. The guide below will show you where to download these files and how to install them.

COD: Mobile Season 10 APK/OBB Download Links
If you don't have access to the Google Play Store, or your store isn't yet automatically updating your client, you will find the links to download the APK and OBB files here.

If you are on an Apple device, you can not install apps manually as you would on an Android device; if there is a problem with receiving an update, we suggest uninstalling and reinstalling the game.

How To Install COD: Mobile Season 10 Using APK/OBB Files
Follow the instructions below to install COD: Mobile Season 10.

First, uninstall the current COD: Mobile client on your device if you have it.
Download the APK/OBB files on your Android device and ensure you have at least 3 GB of free storage.
Locate the downloaded files on the downloads folder of your device and extract the RAR file.
If you haven't already enabled installation from other sources, you will have to do so from your device's settings.
Select the APK and install it on your device.
Once the APK file is installed, move the OBB file to 'Android/OBB/ com.activision.callofduty.shooter'
Now launch the game normally and enjoy Season 10: World Class.
For more COD: Mobile news and guides, check out: