With the arrival of Season 7: New Vision City, a brand new event has come to Call of Duty: Mobile. Togusa's Survey offers up plenty of free rewards, including an Operator skin and weapon blueprint.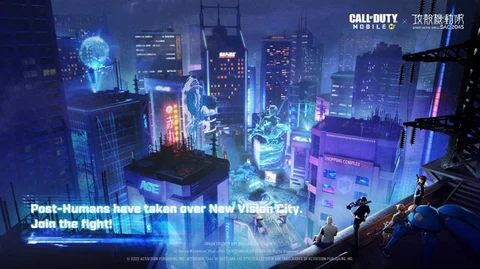 Call of Duty Mobile Season 7: New Vision City is now out, and a brand new themed event has landed for players.

The developers are claiming the new collaboration with Netflix TV show Ghost in the Shell: SAC_2045 is its most extensive yet, and it's hard to claim differently.
With Operator skins for some of the anime's major categories, plenty of weapon skins, a themed event, and the fitting inclusion of the futuristic New Vision City POI on the Isolation battle royale map, Ghost in the Shell has well and truly taken over.
Detective Togusa is one man you will be seeing a lot, with the new Togusa's Survey event giving you a range of rewards for completing his challenges, while Major Motoko Kusanagi helps you get accustomed to the new Prosthetic Cyberware system, which allows players to cybernetically upgrade their character.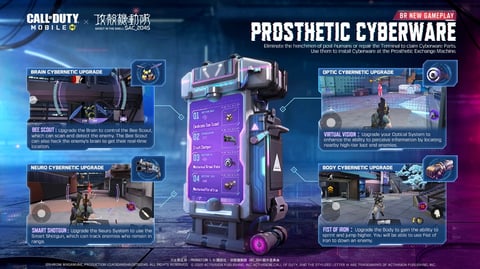 If you want to learn how to complete Togusa's Survey and what rewards are in store for you if you do so, this guide will explain all.
Togusa's Survey - Start And End Date
Togusa's Survey is the themed event for Season 7: New Vision City and went live along with the new season on August 4.
Togusa's Survey will last the length of the season, with players able to grind for its rewards until its end date on September 4.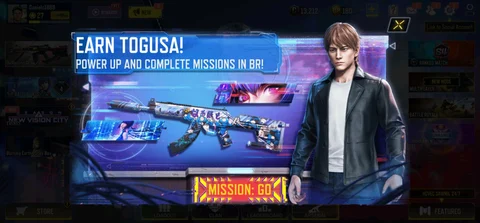 The event sees Togusa come to you for help as he prepares for a final showdown with the post-humans, which you will find dotted around the map. You need to help the detective hack by hacking into terminals controlled by the post-humans, which can be done by completing tasks mainly in the battle royale modes.
How To Complete Togusa's Survey
Togusa's Survey is a relatively easy event to complete - though it is time-consuming, especially if you'd rather play standard multiplayer game modes rather than the battle royale.
That's because the Data Defender chips that Togusa needs you to collect are rewarded more freely in the battle royale mode.
You will need to collect over 700 of these to complete all 15 challenges. A win in the battle royale will reward you with up to 12 Data Defender chips. A standard multiplayer game, on the other hand, will earn you more like 5.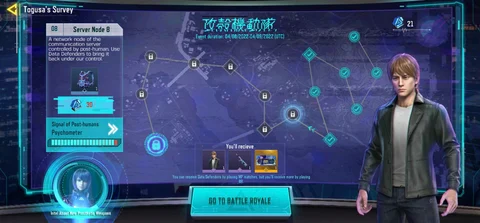 Based on these figures, you have to win at least 70 battle royale games, though fail to win, or play only standard multiplayer, and that figure will quickly climb.

The majority of the missions task you with collecting Data Defenders, but some DO get a little more interesting, tasking you with zooming around on a Tachikoma (a sort of walking tank) or finding Batou or Tugosa and completing challenges.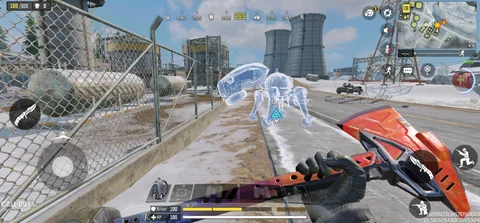 None of the four missions like that are very difficult. Simply head to the marked location you get when you first jump out of the plane and get the mission from Batou, Tugosa, or a Tachikoma, and do as they ask you.
I found Batou in the Blackmarket POI, and there are Tachikomas in a number of different areas on the map.
Under the Blackmarket, there is a brand new area, an underground base which is accessible by two huge doors easily found once you land there. This area is Section 9's base and has two terminals to hack and plenty of crates to open, and it makes for a great landing spot.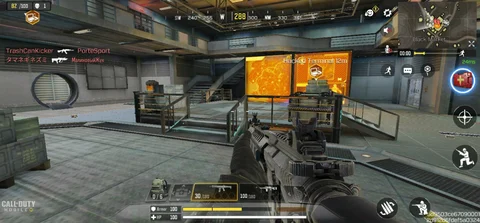 A similar setup can be found at the base of the Nuclear Plant, and there are likely more dotted around the maps.
We can't give you any pointers on where to find Togusa, as that is the last mission of the event, and it only went live today, and getting through 70 battle royale matches doesn't seem like the healthiest way to spend your time - though rest assured, we will do that and get back to you with any surprises.
Until then, we can look at all the rewards.
Note: there is a second part to Togusa's Survey. Major Motoko makes an appearance and teaches you how to use the new Prosthetic Cyberware enhancements. This event-within-an-event is easy and is completed entirely with the battle royale mode.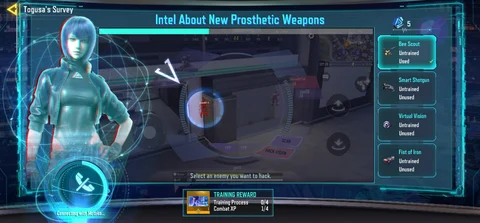 Simply watch the training videos for each of the four Cyberware enhancements and then get and use each of the enhancements in-game. Once you do so, you will unlock a Calling Card.
Togusa's Survey - Rewards
There are fifteen rewards in Togusa's Survey, and all of them can be earned free of charge. The highlights include the Epic Togusa Operator skin and the Epic Tachikomo Panic skin for the CR-56 AMAX.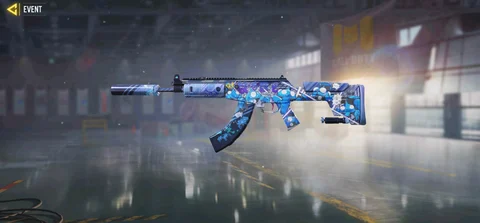 A Cyber Delta skin bundle, animated Calling Cards, 500 COD Points, and Avatars featuring Ghost in the Shell's central characters round out the rewards.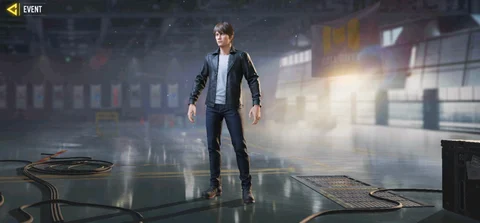 Togusa (Epic)
CR-56 AMAX – Tachikoma Panic (Epic)

J358 - Crystal Palace
CBR4 - Cyber Delta
SRMRS - Cyber Delta
Parachute - Cyber Delta
Wingsuit - Cyber Delta
Backpack 1 - Cyber Delta
Calling Card – Charged by the System (Legendary)
Calling Card – Telling Eyes (Legendary)
Avatar – Motoko (Epic)
Avatar – Batou (Epic)
Avatar – Togusa (Epic)
Avatar – Tachikoma (Epic)
500 COD Points
For more COD: Mobile news and guides, check out: