Season 7 of Call of Duty: Mobile will see the launch of Ranked Series 4, here is everything you need to know including the start time and rewards.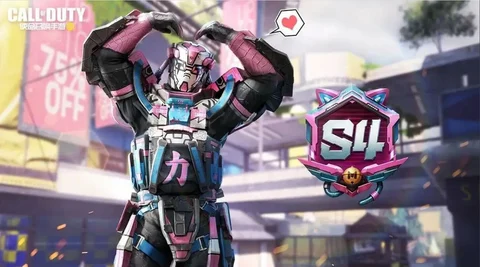 The release of Call of Duty: Mobile - Season New Vision City is gearing up to be one of the most exciting yet.
There is a brand new mini-battle royale map, an aesthetically pleasing Ghost in the Shell collaboration, a new weapon, and Operator skill, and a series of weapon balance changes that look to shake up the meta.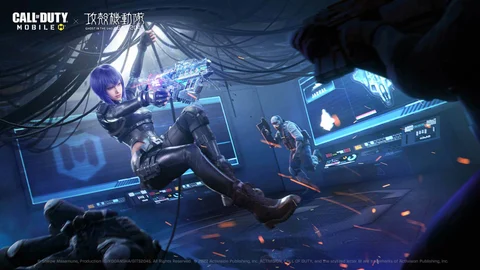 There is also the start of Ranked Series 4 with a batch of new cosmetic items up for grabs. The more you grind, the better the prize!
You probably know how this works now, but if not, we will quickly guide you through the ranked mode, as well as give you a lowdown on the rewards and important dates.
When Does COD Mobile Ranked Series 4 Start?
Ranked Series 4 begins soon after the launch of Season 7: New Vision City which is scheduled to start on Wednesday, August 3 at 5 pm PT.
Ranked Series 3 will be live until then, so if you have your eyes on a particular reward, or rank, that you haven't yet earned, then you have some time to continue grinding.
It is also worth noting that your rank in the previous series determines your starting rank in the next, with players dropping down two named ranks at the outset of the new series.
After that, Ranked Series 4 will begin, running for two seasons (or approx. two months) with an end date likely to fall on the first week of October.

COD Mobile Ranked Series 4 - Ranks And Rewards
There are rewards for every new rank you reach in COD: Mobile and, at the higher tiers, there are exclusive cosmetics that won't be obtainable any other way after the end of the Ranked Series.
Thanks to some leaks from the Korean localization, which launches earlier than the global version of the game, we know what Ranked Series 4's big rewards are.
And with a collaboration with manga/anime Ghost in the Shell, it is perhaps no surprise that we have some anime-inspired cosmetics.
Are you excited for new rank season rewards pic.twitter.com/CJyBkfs2yG

— CODM - Season 7 NEW VISION CITY (@CODM_murdablast) July 31, 2022
Pink and leaning into the kawaii culture, they won't be everyone's cup of tea but, here at MobileMatters, we think they're pretty cool with the Gundam-esque Operator outfit being a highlight.

July 31, 2022
There is no word yet on what ranks these rewards will be attached to but generally, there is a decent distribution of rewards up and down the ladder with their more prized ones being nearer the top.
Once you reach a rank, you will earn that rank's reward with it being sent to you via the game's mail system. There are also separate rewards for standard multiplayer and battle royale, so there is something for everyone.
There is more information still to be revealed about Ranked Series 4 and we will continue to update this page with it as it comes out.
Until then, check out our other COD: Mobile news and guides: