Made you friends recently? Then it might be time to ditch your old clan mates, we show how in our Call of Duty: Mobile guide.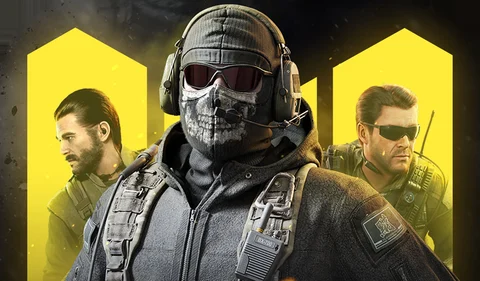 Call of Duty: Mobile is at its best when played competitively and that is a good part of the reason why the in-built clan system is so popular. Not only does it help make it easier to play with a regular group of players you can also compete against clans in Clan Wars and net some rewards in the process.
But, there are plenty of reasons why you might want to leave your current clan. You may have joined without much thought and now want to run one with or you may simply want to go solo and ditch the clan tags entirely.
Whatever the reason, it is not immediately clear how to leave a clan in COD: Mobile as the option is hiding down a number of menus. But, thankfully, help is at hand because thanks to my being handed a list of topic ideas inspired entirely by COD: Mobile keyword research, I now have to present before you a "how to leave clan in Call of Duty: Mobile" guide. Lucky you.
This guide will explain how you can leave, what restrictions are placed on you immediately after you leave, and why getting the right clan is so important.
How To Leave A Clan In COD: Mobile (2022)
Leaving a clan isn't difficult but without being informed how it can be quite difficult to actually find the button that allows you to leave your clan in COD involves going through a number of submenus.
Here is the simplest way to leave your clan:
Launch Call of Duty: Mobile on your device.
Click on the Clan button found at bottom of the screen.
Navigate to the Members list menu. found on the left of the screen, and find your own profile
Your profile, unlike the others, will have a small door icon on the right-hand side, click this.
A prompt will ask you if you are sure and warn you that you can not join another clan for 24 hours.
Click confirm if that is your decision.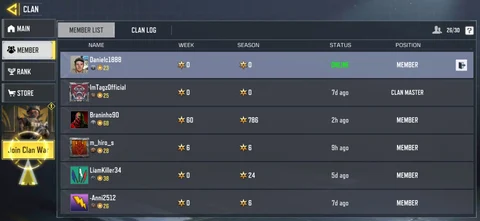 Now, if you have chosen to quit your clan you will need to wait those 24 hours. This is simply to retain some competitive integrity and now allow players to hope between clans too easily.
When choosing a clan it is best to find one which has active players of a similar level to you. The recommended clan list will match you with clans that meet these basic requirements but you can also browse the clans which currently have space.
Once in a clan, you can compete in the Clan Wars, mini-tournaments that put up against other clans with cosmetic rewards and in-game items. You can also check out your clan mates' performance and last time online.
For more Call of Duty: Mobile news and guides, check out: