A leak suggests you will be able to unlock a legendary weapon blueprint through an event in Call of Duty: Mobile Season 7.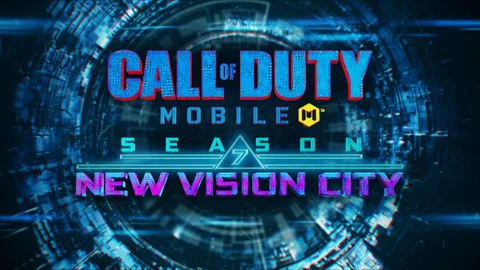 A free legendary weapon blueprint, a first in Call of Duty: Mobile history, is expected to arrive with Season 7: New Vision City.
Skins of this rarity have previously been pay-walled behind Lucky Draws and purchasing them directly from the in-game store.
Now, if leaks are to be believed, COD: Mobile's next season will offer players the chance to pick up one of these legendary weapon blueprints the way; frankly, it should be. With some old-fashion grindin'.
COD: Mobile To Offer Players Free Legendary Weapon Blueprint Through Event
According to a few reputable leakers, COD: Mobile Season 7 will offer the first chance ever to earn a free legendary weapon blueprint without spending any money.
The evidence is a video shared by @codM_N3ws (presumably of a near-final version of Season 7), which shows the addition of a Death Scythe Plus - Man-o-War.
A new legendary blueprint for the Man-O-War was found in the game files-"Death Scythe Plus".
It is a recolor of the legendary skin from the "Eternal Rest" lucky draw, and is also part of the royal collection. pic.twitter.com/vP2uQX9ozZ

— Plastic Leaks Foods | COD: Mobile News (@codM_N3ws) July 27, 2022
The gun's description states it as being part of The Royal Collection and "exclusive to this event." It is this reference to an event that has got so many excited.
In-game events are free to play and usually involve some challenges related to a new game mode, complete the challenges, and you get a reward, and this time the reward is seemingly a legendary weapon skin.
This legendary weapon blueprint isn't exactly new, being a reskin of one found previously in the Eternal Rest Lucky Draw, but those who haven't had the opportunity to get one of these illustrious skins before won't be complaining.
Season 7 is scheduled to launch on August 3 and is set to a new battle royale map and a collaboration with Netflix TV show Ghost in the Shell: SAC_2045.
The Death Scythe Plus isn't the only legendary weapon blueprint coming in Season 7, with one also confirmed for the new Switchblade X9 submachine gun.