Will Rogue Company Elite have controller support for mobile devices? We look at what the developers have said.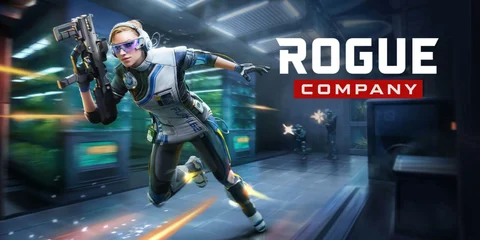 Rogue Company Mobile, aka Rogue Company Elite, is quickly shaping up to be one of the most anticipated mobile titles on the market.
Currently in alpha testing, videos released by the developers have revealed a near 1:1 remake of the game currently available on PC and consoles boasting great graphics, well-designed maps and characters, and that quick and frenetic action that has made the game so loved among its fans.
Rogue Company ELITE on the iPad Pro! pic.twitter.com/rT4M5C7oSV

— Scott Lussier (@ScottGandhi) June 16, 2022
That is great news for mobile gamers, who can almost count on getting a well-balanced arena shooter, with plenty of content, on launch day.
Key to its success, though, will undoubtedly be how the game manages its controls. Retaining the tight gunplay and high mobility action seen in the mainline game will be key to capturing the Rogue Company gameplay, and that means making the controls intuitive and versatile.
Does Rogue Company Elite Have Controller Support?
Yes, Rogue Company Elite is set to have controller support by the time of its global launch. The developers have stated their intention is to get touch controls ready, then controller support, then gyroscopic, in that order.
In comments provided by Rogue Company Design Director Scott Lussier on June 16, the development team is reportedly "optimistic" that gyroscopic controls will be ready for the global launch, meaning we should get controller support at some point in the beta testing period.
Gyro will come much later in development. Our priorities look like this; Touch Controls > Controller > Gyro. I'm optimistic we will deliver Gyro at launch. https://t.co/tCguTGxgeR

— Scott Lussier (@ScottGandhi) June 16, 2022
Expect a wide variety of controllers, such as the PlayStation and Xbox, to be supported, and once we have had some hands-on time with the title, we will come back and break down which one we feel is best for Rogue Company Elite.
Until then, why not check out our other mobile gaming news and guides: