The highly-anticipated survival game, Project EVO, will be coming to mobile soon. Here is everything you need to know about it.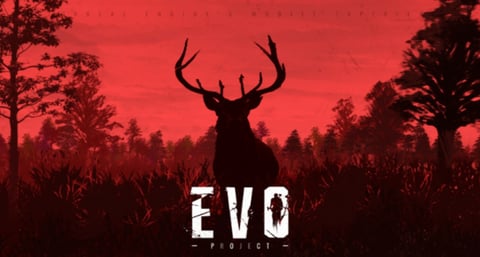 Project EVO is an upcoming free-to-play mobile game that will be hitting the app stores soon! Set in a massive, open, post-apocalyptic world known as Emberland, players will have to fight to survive the natural dangers and enemies that lurk around every corner. Embers are the guiding light in Project EVO and players must collect them if they want to make it to the end.
Since it was first announced by developers Laser Edge Studios, Project EVO has garnered a significant amount of attention as its one of the first mobile games developed using Unreal Engine 5. Over 100,000 people have already pre-registered for future tests.
Project EVO is definitely a game you have to keep your eye on as it boasts amazing graphics, gameplay, and design. Let's take a look at it.
Project EVO - Release Date
No official release date has been revealed for Project EVO. The game is currently in development and it could take some time before that information is made available to players.

Project EVO - How To Pre-Register
You can pre-register for Project EVO beta tests through the official game website. You will receive an email if you are selected to participate in a beta test.
The Project EVO alpha started on July 31st at 8 a.m. (UTC -4). It has since closed

Pre-registering for Project EVO will grant you amazing rewards when the game is fully released. These rewards are:
Avatar Frame (exclusive for Beta Testers).
Supernova Steel Axe.
Supernova Steel Pickaxe.
Those are definitely some rewards worth pre-registering for.
Project EVO - Gameplay
As we mentioned earlier, Project EVO is set in a massive world known as Emberland. Players can traverse the vast open deserts, forests, snowfields, mountains, and ghost towns. You can choose to either build your base, team up with others, or explore the open world.
Laser Edge Studios have also implemented an incredible real-time weather system that will immerse players into the gaming experience.

In each of these hostile environments, players have to search for resources that will allow them to craft items, cook food, raid bases, and kill enemies. Embers are a powerful in-game item that players will need to collect if they want a big survival advantage.
Throughout the journey for survival, players will encounter other survivors and 'serendipities' that can either be their friend or foe. Avoid getting backstabbed and raided by teaming up with the right people to help you pull through all the hardships that the game will throw at you. Construct a base to create a common meeting point for your team. This can also double as a space to store all your resources.

Setting up a base in Project EVO is designed to be as simple as possible. Players can build a base from scratch on most terrains and have a say in every little detail of the design. But keep in mind that each terrain will grant different advantages and disadvantages regarding safety, expansion potential, and consumption costs.
Laser Edge Studios have also promised that Project EVO will be a completely free-to-play game that will never feature any pay-to-win mechanics. This game will truly portray a fair competition between players where skill will always be the deciding factor.
If you're wondering what the game looks like on the best mobile graphics, check out the video below:
Follow Project EVO on Facebook and Discord for the latest dev notes and updates about the game.
Stay up to date with the latest mobile gaming news and guides: