We'll show you everything you need to know about the release date, pre-registration, gameplay, and more about Omega Strikers Mobile.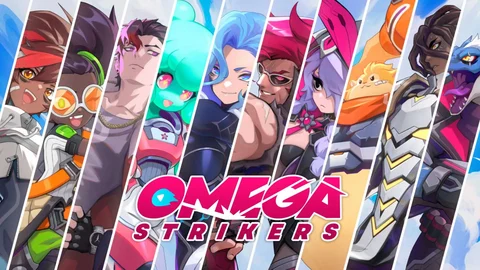 Omega Strikers has already made plenty of waves with its simple yet addictive formula that imagines League of Legends-like characters playing soccer.
Developed by Odyssey Interactive, which has several ex-Riot Games staff onboard, the game is colorful, competitive, and instantly engaging.

The developers have also promised to give the game cross-progression and cross-platform play and have even spoken of the potential for mobile players to not only compete with PC players but to best them.
If you want to learn more about Omega Strikers Mobile, check out all the details below.
Omega Strikers Mobile - Release Date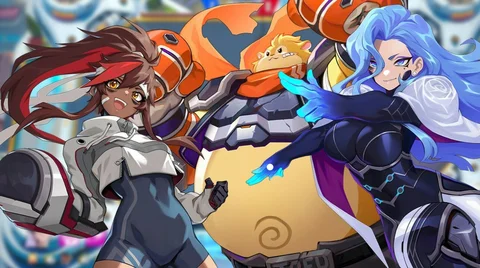 Omega Strikers will be released worldwide on April 27, 2023.
Besides being launched on Android and iOS devices, the devs will also make the game available on PC, Xbox, and Nintendo Switch.
How To Pre-Register For Omega Strikers
You can pre-register for Omega Strikers Mobile by following these steps:

Go to the Omega Strikers website.
Choose between either iOS or Android.
Press 'Pre-register'.
You will now have pre-registered for Omega Strikers Mobile.
Once you pre-register for the Omega Strikers, you will be notified about any potential game updates that may be released before the game is launched worldwide.
Omega Strikers Mobile - Gameplay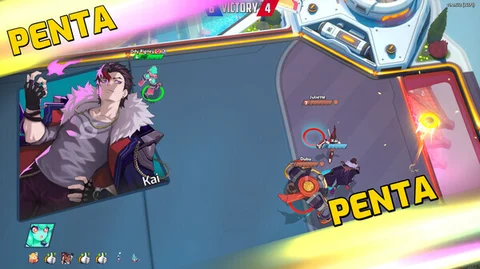 Omega Strikers imagines a game of soccer if it was played without many rules and by heroes with unique abilities. Each hero has a unique set of abilities that can be used to disable opponents or create unmovable barriers that must be played around.
Games are played 3v3, with teams tasked with being the first to score five goals in the opposition's goals.

These characters must be unlocked, but thankfully, the developers have made unlocking them possible through grinding the game, with those wishing to speed up the process able to purchase them from the in-game store.

There is a ranked mode, and small creator-led tournaments have already sprung up, pointing to a future where Omega Strikers develops an esport scene.

"This game would be really good on mobile"

Yeah, we know, we're literally in your ranked PC games RIGHT NOW dunking on you from our phones

(Dev still in progress, see complete lack of background art lol) pic.twitter.com/pzxiFa1Wv6

— Ryan K. Rigney (@RKRigney) October 6, 2022
Every ability on mobile is given its own button with full 360-degree aiming, which some have claimed to give the platform the "highest skill ceiling."
The devs also promised that the game would have cross-progression at launch, with cross-platform play already confirmed.

For more mobile gaming news, check out: