TiMi Studios are making a mobile game set in the world of Monster Hunter. We're taking a look at its expected release date, pre-registration/CBT, and gameplay.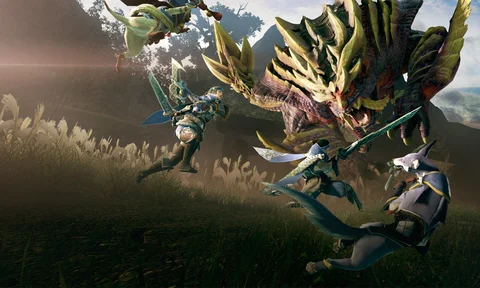 Capcom's Monster Hunter series has never been bigger, with Monster Hunter: World and Monster Hunter Rise achieving both critical and commercial success, the latter owing to the fact the games have been made available on more platforms than ever.
The publisher wants to see this trend continue. In October of last year, Capcom revealed that a new Monster Hunter entry was coming to mobile, developed by one of mobile gaming's most successful development studios, TiMi Studios.
TiMi is behind many of the most popular mobile games and is a dab hand at taking existing IPs and creating experiences catered to the platform; responsible for Call of Duty: Mobile, Pokémon Unite, and the unreleased Age of Empires: Return to Empire and Metal Slug Code: J.
Now added to that is this untitled Monster Hunter mobile game, which very little is known about other than its existence.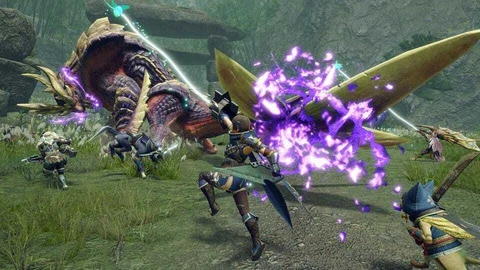 We will undoubtedly hear more about it in the coming months, including information about its global release date, closed beta tests (CBT), and gameplay, and this page will be used to keep track of all that information.
So, if you want to learn more about Monster Hunter mobile, below you can read everything you need to know.
Monster Hunter Mobile - Release Date
At the time of writing, there is currently no release date for TiMi Studio's Monster Hunter mobile game.
The game was announced in October 2022, and since then, we haven't seen any in-game media, announcements, or even an official title.
It's safe to say this mobile version of Monster Hunter is early in development, and we'll be lucky to see a CBT before the end of 2023.
How To Pre-Register For Monster Hunter Mobile
There is currently no way to pre-register your interest in the mobile version of Monster Hunter.
We will update this page with more information as it becomes available.
Gameplay
Gameplay-wise, it is unclear what form this mobile version of Monster Hunter will take.
The mainline games are third-person action roleplaying games where players must hunt down various monsters and creatures that inhabit the game's fantastical worlds.
The game will reportedly be a "unique" mobile experience, which suggests that it may deviate from the typical Monster Hunter format. Could we see yet another MOBA from the brains behind Pokémon Unite and Honor of Kings?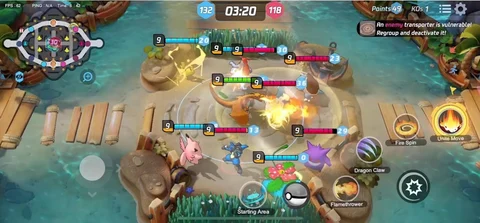 Of course, this isn't the first time Monster Hunter has turned on on mobile. In 2017, Monster Hunter Stories was released for Android and iOS, an enhanced port of the Nintendo DS game of the same name. The turn-based title subverts the typical Monster Hunter experience, putting you in the role of a rider rather than a hunter.
It's unlikely that TiMi Studio's game will follow that formula. When the game was announced it, the developers stated their aim was to "give global hunters – experienced or new – the freedom to hunt as they desire, anytime and anywhere."
For more mobile gaming news and guides, check out: