A new Monster Hunter game for mobile devices is in development by TiMi Studio.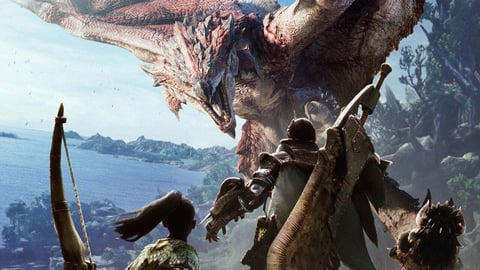 Capcom has announced that the development studio behind Pokémon Unite and Call of Duty: Mobile, TiMi Studio, is working on a mobile game for the Monster Hunter franchise.
In a statement released today (November 8), Capcom stated that TiMi will create a "new game experience unique for mobile devices and phones" that will "reproduce the hunting actions that define the Monster Hunter series."
TiMi subsequently confirmed the development through their social media channels but provided no extra information.
November 8, 2022
Their history developing MOBAs, which include the previously mention Pokémon Unite, as well as Honor of Kings and Arena of Valor, have some suggesting that this Monster Hunter title could also be joining the genre.
Capcom didn't reveal what shape the title would take but did say this about the game TiMi are developing:
"This first-time partnership between TiMi and Capcom will combine the experience and strengths of both sides, allowing Monster Hunter to scale to more platforms with an aim to give global hunters – experienced or new – the freedom to hunt as they desire, anytime and anywhere."
This isn't the first Monster Hunter game for mobile devices. There was an iOS/Android port of Monster Hunter Stories - a game first developed for the Nintendo 3DS - as well as Monster Hunter Freedom Unite and Monster Hunter Riders, the latter of which was discontinued in June of this year.
No release date has been given, though don't expect to hear much more about this Monster Hunter Mobile game until well into 2023.