The banner events from the version 3.2 update in Genshin Impact has earned the developers USD 20 million in just four days.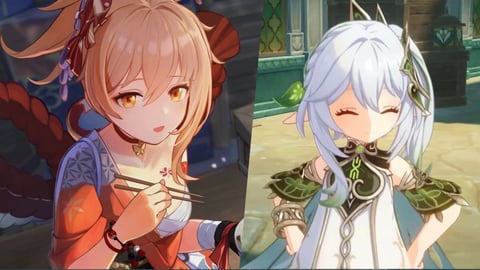 It took only four days for the Nahida and Yoimiya banner events to raise USD20 million in sales for Genshin Impact. This number means that the pair climbs to the top of the best-selling banner events the game has ever had.
This number would not have been possible had it not been for Nahida. As the vessel of Lesser Lord Kusanali (who is the current Dendro Archon), she is one of the best characters you can currently get in Genshin Impact. So, it's no wonder players have spent money on trying to obtain her.
At the moment Nahida's banner is the most sold one so far, in 4 days she has already surpassed like two third of genshin's banners total revenue pic.twitter.com/L9bBnUKIyI

— Daily Nahida (@Daily_Nahida) November 6, 2022
But together, the revenue so far from Nahida's and Yoimiya's banner event surpasses the Raiden Shogun banner event. At that time, we thought it had an untouchable figure of USD $19 million. The pair also overtake other big ones like Shougun, Kokomi, Yelen, and Xiao who both raked in USD 16 million each.
These two new characters from the version 3.2 update secured this record-breaking number in stunning fashion. In that short period of time, they managed to outsell other banner events - who all ran for the usual duration of three weeks - by as much as ten times.
This goes to show what a massive update v3.0 has been for Genshin Impact. The combination of brilliant storytelling of the Sumeru region, the new Dendro element, and exciting characters has led to a more enjoyable gaming experience.
Stay up to date with the latest Genshin Impact news and guides: