Rumor has it that a Beta for Undawn will be released sometime this month.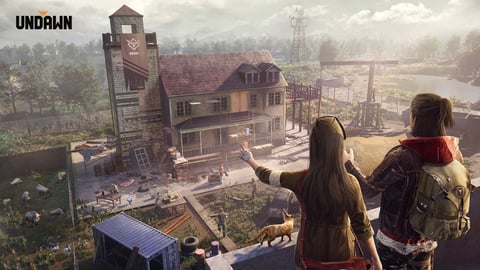 After years of teasers and gameplay trailers, it may be finally time for us to experience Undawn firsthand. It's believed, according to a reputable leaker, that a Beta version of the game will be released in February.
The free-to-play, open-world, survival game developed by Tencent Games and Lightspeed & Quantum has been high on many people's watchlists since it was first announced back in early 2021. Set in a post-apocalyptic world, you will need to fight to survive against human, natural, and alien adversaries as you try to build a settlement for you and your team.
Though the developers have yet to officially confirm this, a Beta release would line up perfectly with what they have been teasing in the past month. They have repeatedly mentioned in posts that everyone's "long wait will be rewarded."
At the time of writing, it's unclear if the Beta will be an Open or Closed one, nor is it clear which mobile device it will be available on. However, it's highly likely that the Beta will only be available on Android.
Either way, you can pre-register for Undawn and receive updates about the game by signing up at the game's website. You can also follow Undawn on Facebook, Twitter, and YouTube for the latest news.
Stay up to date with the latest mobile gaming news: