Find out everything you need to know about TiMi Studio's Honor of Kings: World, including the release date, trailers, and pre-registration details.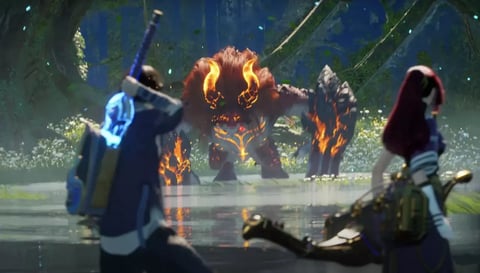 It's almost a year since Honor of Kings: World was announced with an action-packed trailer with gameplay and an art style that looked like a mix of Monster Hunter and Genshin Impact.
TiMi Studio are the developers, and this is effectively a spin-off of their Kings of Honor MOBA but with acclaimed Chinese science-fiction writer Liu Cixin, famous for the 'Remembrance of Earth's Past' trilogy, along for the ride and presumably the world-building.
Ditching its lane-based source material, Honor of Kings: World is an open-world RPG with elements of high and science fantasy. Think electric-charged swords and magic-infused bows.
The gameplay footage we have seen so far has been jaw-dropping; character animations are smooth as butter, the world looks huge and varied, and the game's bosses are epically scaled.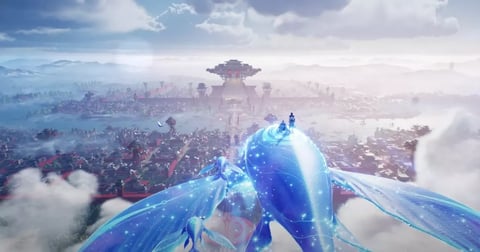 It is all adding up to a title we are very excited for, and if you are feeling the same way, then you are in for a treat, as below we fill you in on everything there is to know about Honor of Kings: World, including a potential release date, pre-registration details, and an in-depth look at the gameplay.
Honor Of Kings: World - Release Date
At the time of writing, there is no official release date for Honor of Kings: World.
First announced back in November 2021, it looks like, a year later, the developers are starting to prepare for a release with a new gameplay trailer over the weekend.

Embark on a journey that will captivate your eyes and heart. Experience new wonders, encounter a colourful cast of characters and leave your mark on long-lost ruins."Only the relic can grant me the answer."Honor of Kings World awaits! #HoKWorld pic.twitter.com/X4vk25vFck

— Honor of Kings World (@HoKWorld) November 12, 2022
With that being the case, it is likely that a release - even if only an open beta test - will arrive at some point in Q1/Q2 of 2023. We are leaning towards Q2, the holiday season is approaching, and then Chinese New Year arrives in February, and with that being the case, the Shanghai-based TiMi Studios would likely wait until after then to launch the game.
Honor Of Kings: World - Platforms
When the game was first announced, it was described as a multi-platform title, but the developers were coy about what platforms they were.
We have had confirmation of an Android release, and iOS is also very likely, with this being, first and foremost, a mobile title for the Chinese market. A PC release is the obvious next port of call.
absolutely

— Honor of Kings World (@HoKWorld) November 14, 2022
After that, it depends on what deals may be struck with the console developers, which could see the game become a platform exclusive for one of the big hitters. Microsoft are desperate for their own Genshin Impact... could this be it?
How To Pre-Register For Honor of Kings: World

Pre-registration for Honor of Kings: World is not currently open, though it doesn't look like it's far off.
The best way to keep up to date with the game at the moment and make sure you don't miss out on any alpha/beta testing periods is by following the game on social media.
The game currently has an English-language Twitter and Facebook page you can follow, and you can also bookmark this page as we will keep this page up to date with all the latest information.
Honor of Kings: World - Gameplay / Trailers
A number of gameplay trailers have been released for Honor of Kings: World that showcases the game's combat, movement, bosses, and even some travel options, including a large blue bird-like creature and a hoverboard.

Of course, this is all surface-level stuff at the moment, but what will the game actually be? We know it is an action RPG with an open world, and - even though the developers haven't said as much - this looks like an obvious play for TiMi Studios to muscle in on the huge success of HoYoverse's Genshin Impact, and of course, its gacha mechanics.
For some, that will make the game a non-starter, which is a decision we can respect, but as Genshin Impact has proven, games with gacha mechanics can also be made with a lot of love, and from what we've seen of Honor of Kings: World that looks to be the case here.
We will continue to update this page as more comes out about Honor of Kings: World; until then, why not check out our mobile gaming news and guides: