Riot has unveiled its future plans on potential game modes, the highly requested champion rotation, and tournaments for Legends of Runeterra.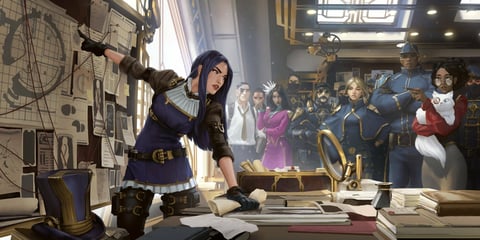 It's been a hot minute since we last heard from Riot on the future of Legends of Runeterra. The last dev snapshot introduced Kai'sa as one of the game's new champions. Two expansions later and we're nearing the end of 2022. To preview what's in store for the coming year, Riot has released a dev snapshot giving an insight into what the team has planned for the future. This builds onto the future roadmap the team released a few months ago.
For the most part, the theme of 2023 in Legends of Runeterra will be exploring and creating new content for players to enjoy. It will mark a new era where player involvement is more critical than ever. What you tell the devs now will determine what direction the game will go in.
Game Modes, Champion Rotation, And Tournaments Planned For LoR
Riot commented on a couple of hot topics in the Legends of Runeterra community. These surround the topics of champion rotation and competitive outlets for Eternal. Game Director Dave Guskin mentioned that a blog post addressing them will be released later this year.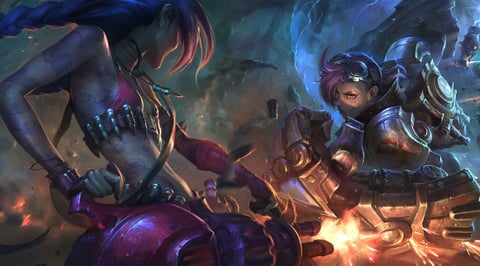 Additionally, Riot is looking into running more gauntlets and tournaments. In the spirit of 2023's theme of community direction, the devs are calling for all players to post their feedback, record reviews, and leave reactions to anything and all regarding this competitive aspect. Game Designer Manager Dan Felder had previously given an insight into what feedback is useful for the dev team.
One of the ways you can make your voice heard is by going to the thread on the official Legends of Runeterra page on Reddit. Riot is currently interested in learning about what competitive formats are exciting for players, which rewards should be offered, and how players feel about buy-in tournaments.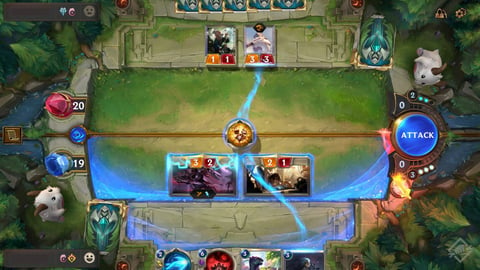 The dev snapshot also revealed that the team is working on creating a game mode for players to experiment and play with new cards. A limited version will be released shortly before the full release and details are still scarce. However, we can expect more information on that to come in 2023.
But 2022 is not over as we've still got another month to finish the year on a high note. December will see the grand finale to the Darkin Saga expansion, the introduction of three new champions, part two of the Corrupted event, a mid-season balance patch, and a new set of PvE champions.
Stay up to date with the latest Legends of Runeterra news and guides: