Many Legends of Runeterra players are still unclear about what Legend Levels are. So today, we'll be answering your questions about Legend Levels, how you can climb them, and what rewards you can get!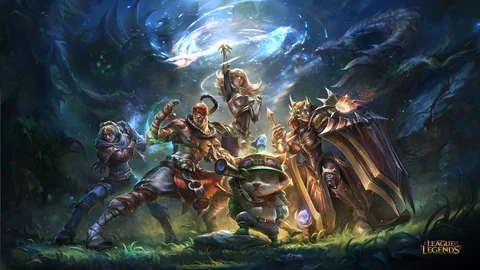 Legend Levels are essentially milestones that indicate the progress you've made in The Path of Champions game mode in Legends of Runeterra. As you reach each milestone - in this case, 'Levels' - you will receive rewards that will boost your inventory, provide you with in-game currencies, and improve your champion roster.
It's a relatively easy concept to understand. However, the team at Riot hasn't been able to give us players in Legends of Runeterra a proper rundown of how it works since The Path of Champions was first introduced to the game in early 2021.
Let's go over how Legend Levels work, how you can climb them, and what rewards you can expect to get.
How To Climb Up Legend Levels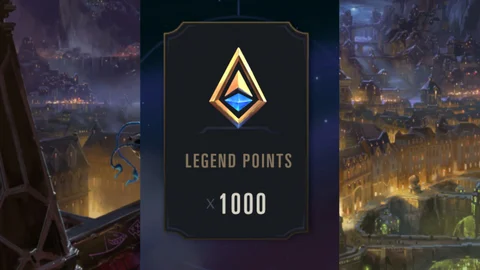 You will need Legend Points to climb up Legend Levels. Legend Points can be earned the first time you complete any adventure and whenever you complete a quest.
This can include completing adventures and quests such as:
Champion Campaigns
Chapter Quests
Daily Quests
Weekly Quests
World Adventures
Legend Level Rewards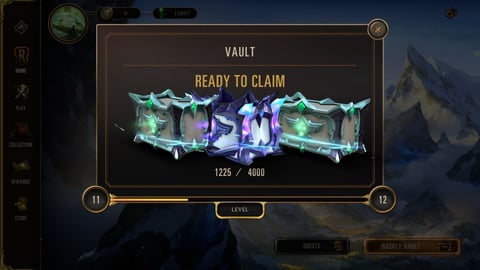 There are currently 30 Legend Levels in The Path of Champions. Progressing through each level will reward you with a particular item. Note that the Legend Points required to ascend to the next level will increase with each passing level.
Here are all the Legend Levels and what rewards you can get from reaching them:
Level 1: 1 reroll
Level 2: Chapter Quests unlocked
Level 3: Path of Champions Daily and Weekly Quests unlocked
Level 4: Rare adventure content unlocked
Level 5: Guinsoo's Rageblade Relic
Level 6: Shop upgrade
Level 7: Silver Cosmic Vault
Level 8: 2 rerolls
Level 9: +10% Gold acquisition
Level 10: Healer upgrade
Level 11: 100 Starting Gold
Level 12: Rare Relic
Level 13: Shop upgrade
Level 14: Gold Cosmic Vault
Level 15: Healer upgrade
Level 16: +20% Gold acquisition
Level 17: Gold Cosmic Vault
Level 18: 3 rerolls
Level 19: Platinum Cosmic Vault
Level 20: Healer upgrade
Level 21: 6 Wild Fragments
Level 22: You may now see champions in reward picks and shops, Silver Reliquary
Level 23: Gold Vault
Level 24: +10% Gold Earned, 8 Wild Fragments
Level 25: Gold Vault
Level 26: +1 Reroll, Silver Reliquary
Level 27: 12 Wild Fragments
Level 28: +200 Starting Gold, Gold Vault
Level 29: 16 Wild Fragments
Level 30: Platinum Vault
Stay up to date with the latest Legends of Runeterra news and guides: