Riot Games and Amazon have teamed up with Amazon to provide exclusive free rewards to Prime Gaming subscribers! Here are all the rewards for February 2023 in Legends of Runeterra.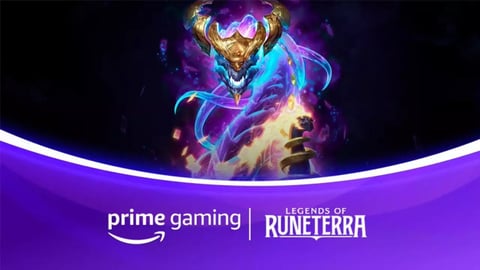 Rewards - who doesn't love them? It's even better when those rewards come for free without having to complete any long-winded set of challenges or objectives. It's as simple as clicking a few buttons and unboxing what those glorious rewards have in store for us.
The Amazon Prime Gaming rewards for Legends of Runeterra in February 2023 have been released. Here's a look at it and how you can claim them.
How To Get An Amazon Prime Gaming Subscription
An Amazon Prime Gaming subscription can cost $5.99 USD/month. Fret not if you're on the fence about committing to this subscription because you can have a 30-day free trial and claim these rewards for free! Simply sign up at the Prime Gaming website.

How To Claim Legends Of Runeterra Prime Gaming Rewards
Claiming your rewards are as simple as reciting the alphabet. Just follow these instructions and you're good to go:
Go to Prime Gaming and click 'Claim Now' for the current month of rewards.
Link your Amazon Prime membership to your Twitch account if you haven't already.
Link your Riot account and Prime Gaming account through the Connections dashboard of your Twitch account settings.
Once done, go to the Legends of Runeterra rewards page and click on 'Claim' underneath the capsule.
Launch or restart Legends of Runeterra and your rewards will be ready to collect.
Legends Of Runeterra Prime Gaming Rewards - February 2023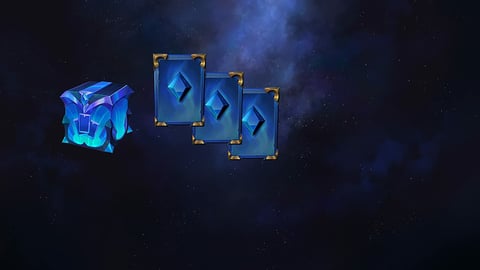 These are the Amazon Prime Gaming rewards available in Legends of Runterra for February 2023:
Rare Prismatic Chest
3 Rare Wildcards
Remember that these rewards will expire on February 15, 2023. When it does, a new reward bundle will be released.
For more Prime Gaming news, check out the other games below: