With the recently released Patch 3.10 in Legends of Runeterra, a lot of players have been left confused about how Wild Fragments and Champions Fragments work. Today, we're going to explain them all!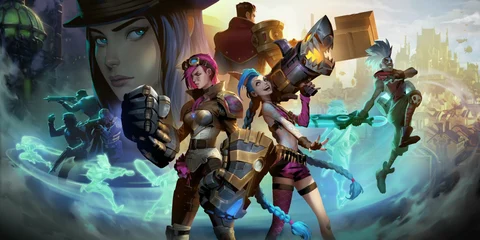 The Path of Champions was launched in Legends of Runeterra in early 2021 and it brought along with it an interesting new mechanic: Champion Fragments. It's basically a resource that players can use to unlock or upgrade Champions. However, Riot recently introduced another resource - Wild Fragments - to Legends of Runeterra in patch 3.10. It allowed players to use Wild Fragments as a substitute for Champion Fragments.
The only issue with this rollout of the Wild Fragments in Legends of Runeterra is that it wasn't properly explained to players. So we're going to do what Riot didn't and explain how Champion Fragments and Wild Fragments work in the Path of Champions!
How The Path Of Champions Works
Path of Champions is a single-player game mode in Legends of Runeterra where players can choose a starting Champion that have their own unique starting deck. This deck will be upgraded as players progress through the campaign and level up. The upgrades can include the addition of new cards and buffs to the deck which can help players defeat the final boss in each campaign.
The Riot team recently made a video explaining the Path of Champions after an update in May 2022:
For those who have played Legends of Runeterra from the beginning, The Path of Champions replaced the now-defunct game mode known as Lab of Legends. However, the rules, settings, and progression systems are similar to one another.
What Can You Do With Champion Fragments?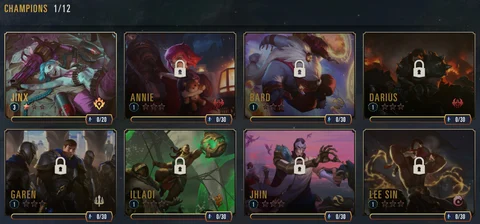 Champion Fragments are in-game resources in The Path of Champions which can come in types that are unique to each champion. This is to say, for example, that Annie would require Annie Fragments and Bard would need Bard Fragments.
What do they need those for? Champion Fragments can be used to unlock a Champion or upgrade a Champion's Stars. Doing so will require a certain number of Fragments, so here's a breakdown:
Unlocking a Champion: 30 Champion Fragments. Unlocking a Champion will also unlock their respective campaign in Path of Champions.
Upgrading a Champion's Stars:

10 Champion Fragments for one Star.
20 Champion Fragments for two Stars.
40 Champion Fragments for three Stars.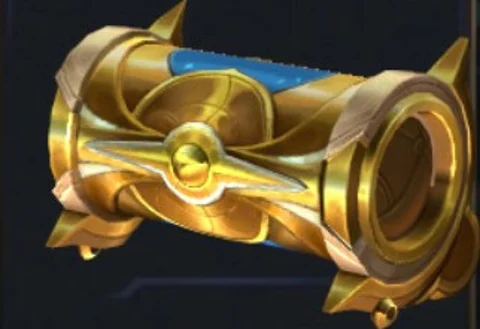 Champion Fragments can be obtained in Cosmic Vaults. You can get Cosmic Vaults by:
Completing Daily and Weekly Quests.
Raising your Legend Level.
Completing Champion Campaign Adventures and World Adventures.
Completing Chapter Quests.
You can read the full details about Champion Fragments on the Legends of Runterra support site here!
Wild Fragments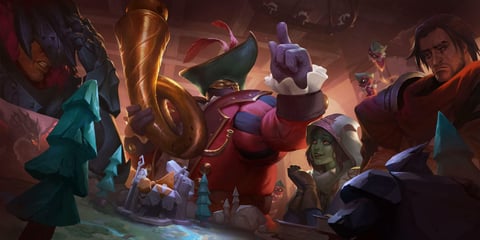 Wild Fragments were introduced to Legends of Runeterra in patch 3.10 at the end of June 2022. Riot stated that these will help "smooth" out Shard acquisition in The Path of Champions. These are the rules behind them:
Wild Fragments can be used instead of the regular Champion Fragments in Path of Champions to unlock or Star Up any Champion.
When players earn Champion Fragments for a Champion that will exceed the amount to upgrade that specific Champion to three Stars, players will then earn a number of Wild Fragments.
Players who had already earned an excess of Champion Fragments will retroactively receive Wild Fragments.

When duplicate Relics are earned, Wild Fragments will be rewarded to players instead. Like with excess Champion Fragments, these rewards will work retroactively.
Players can receive Wild Fragments by completing certain Daily and Weekly Quests.
The conversion rate between Champion Fragments to Wild Fragments is 5:1. This means that for every five Champion Fragments you have in excess, you will receive one Wild Fragment in return. This is a similar conversion rate that players experience when their excess cards are turned into Green Shards.
Besides using Champion Fragments or Wild Fragments, Riot had created the option to spend Coins to unlock Champions in Legends of Runeterra.
That's the end of the guide. Check out the latest Legends of Runeterra news below: