After much speculation amongst the Legends of Runeterra community, LilyPichu has finally confirmed that she voice-acted the lines for a card from the new expansion.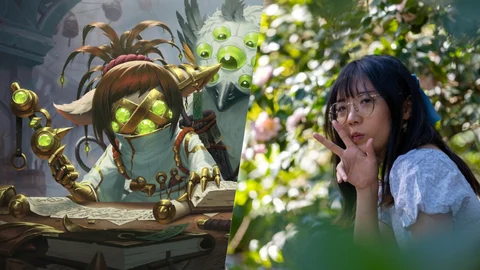 Lily "LilyPichu" Ki is truly a jack of all trades - she's one of the biggest streamers, a popular musician, and a talented animator. However, she's also a gifted voice actress. Recently, Lilypichu revealed that she voiced Disciple of Doran, a new card from the Darkin Saga: Awakening expansion, in Legends of Runeterra.
I finally got to voice something for Riot you can hear me as Disciple of Doran from Legends of Runeterra!! pic.twitter.com/oBQ4pbimJ3

— lily (@LilyPichu) September 6, 2022
LilyPichu has a nearly decade-long worth of voice acting experience and this is just another addition to her long list of roles. She had previously voiced multiple characters in Shadowverse and Sayu in Genshin Impact.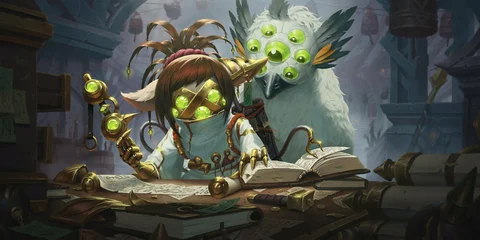 Since Disciple of Doran came to Legends of Runeterra in the August expansion, many players suspected that LilyPichu was the person behind the distinct-sounding voice. Nothing was officially confirmed, and many were satisfied to leave it alone. All was quiet - until she confirmed the rumor to be true.
This cross-over shouldn't be a surprise to anyone, as LilyPichu has had a long history with Riot and League of Legends. She kicked off her streaming career in 2011 by playing League of Legends and eventually became a big name in the gaming scene.
Later down the road, she was a part of Riot's animated "What is League of Legends?" series on YouTube, which garnered millions of views.
She continues playing League to this day and has even won an award for being the "Best League of Legends Streamer." So, if anything, LilyPichu's voice acting role in a Riot game was nothing short of inevitable.
But still, no one could anticipate that her maiden appearance in a League-related game would be a small 2-mana 2/2 card that gets completely overshadowed by Master Yi in any match it appears in.
If you want to listen to LilyPichu's voice lines as the Disciple of Doran, check it out here.
Stay up to date with the latest Legends of Runeterra news and guides: