Hi-Rez Studio's Rogue Company is going mobile with a standalone game built from the "ground up for mobile platforms." To learn its release date, how to pre-register, and gain beta access in our primer.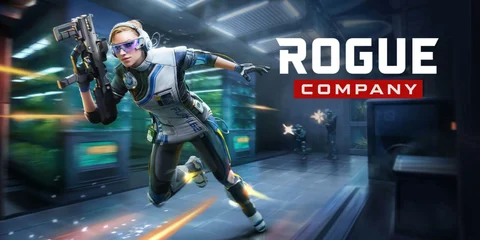 Rogue Company has found itself a nice little corner of a crowded team-based shooter market by being a third-person arena shooter that doesn't take itself too seriously. The classes are fun and different enough, the guns feel great, and the maps are interesting. All-in-all, Rogue Company is worth the space on anyone's hard drive.
Now, the number of gamers who are going to get the opportunity to fight for the Rogue Company is going to increase hugely as Hi-Rez Studios, after the team behind the game announced that it's coming to mobile platforms.
Already available on Windows, Xbox, PlayStation, and the Nintendo Switch, this is yet another front tier for the shooter. Here is everything you need to know.
Rogue Company Mobile - Release Date
There is no official release date for Rogue Company Mobile, which, at the moment at least, has come to be known as Rogue Company Elite.
The developers state they are in the "early stages of development" and have invited players to apply for the upcoming technical tests, some of which have already begun.
The title is also described as a "standalone Rogue Company experience" built from the "ground up for mobile platforms."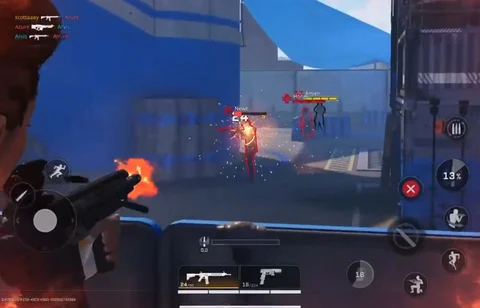 Gameplay footage, courtesy of one of the developers, has shown that the game is very similar to the mainline title, but it isn't a 1:1 remake; however, it does feature many of the same characters, game modes, and maps. It doesn't appear that crossplay will be a feature of the game.

How To Pre-Register For Rogue Company Elite And Get Access To The Beta
The iOS and Android closed beta is currently live, with an expected end date of September 23.
Hey everyone!

We appreciate all the feedback and reports we've been getting during our Closed Beta; it helps us work to improve and optimize for future tests. The Closed Beta will continue until September 23rd, so make sure to play as much as you'd like before then!

— Rogue Company: Elite (@roguecoelite) September 14, 2022
Interested players can pre-register for the Rogue Company Elite technical tests. Follow these instructions to be a part of any future alpha/beta tests:
Head to the Rogue Company Elite technical test page on the Rogue Company website.
Enter your details and answer the short questionnaire.
Click submit!
That is you, you will now be sent an email when the technical test is available in your region.
Pre-registering gives you the best chance of gaining access to these technical tests even if you don't get in the initial rounds.

There is also one other way of gaining access to the closed beta, though it is only available to those in the US whose mobile carrier is Verizon. Anyone who meets these requirements can download the game as part of the Verizon Up Rewards, with the installer available through the reward program's app.
Rogue Company Elite - Gameplay
We have a nice batch of gameplay videos thanks to Rogue Company Design Director Scott Lussier. Who, since early June, has been uploading some gameplay footage to his Twitter and TikTok pages.
Rogue Company ELITE on the iPad Pro! pic.twitter.com/rT4M5C7oSV

— Scott Lussier (@ScottGandhi) June 16, 2022
Bringing the pic.twitter.com/buUu16Q4xs

— Scott Lussier (@ScottGandhi) June 13, 2022
These early gameplay clips have impressed would-be players, with many commentating on how good the graphics look and how smooth the gameplay is. The game also looks to be very similar to the mainline game, which should mean there is plenty of content at launch, and after.
Lussier has also commented on some development goals and milestones, saying they hope to have controller and gyroscope controls available at launch while also promising a "world-class experience on mobile devices without sacrificing quality."
Lussier also shared some images of the custom loadout feature, which will allow players to quickly choose between previously customized loadouts.
Here's a WIP screenshot for the Weapon Loadout System that'll be coming to Rogue Company Elite. #screenshotsaturday #Mobile @RogueCompany pic.twitter.com/DrNHszr1O2

— Scott Lussier (@ScottGandhi) June 25, 2022
We will continue to update this page with more Rogue Company Elite information as it becomes available. Until then, check out these other upcoming mobile games: