Pre-registration for Call of Duty: Warzone Mobile is set to begin. Here is how you can pre-register and the rewards for doing so.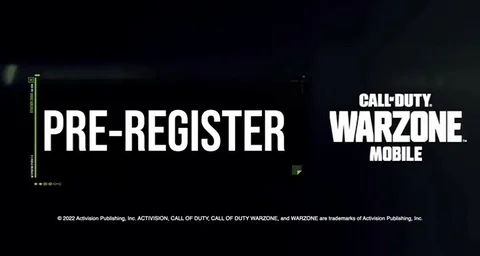 It feels like a long time coming, but the wait is nearly over. Call of Duty: Warzone Mobile was officially unveiled at the Call of Duty: Next showcase, and while revealing many of the game's core features, it also marked the point that pre-registration for the game was opened.
If you don't know, pre-registration allows Android and iOS gamers to... well, register their interest for a particular game ahead of its release.
Alongside getting a notification when the game is available to download, developers regularly offer up pre-registration rewards, incentivizing potential players to do so.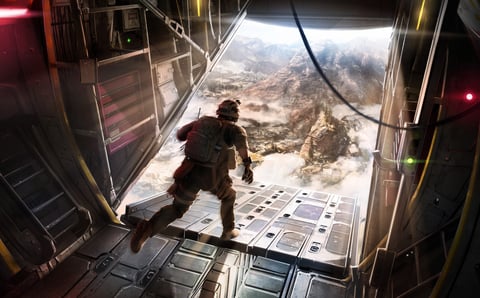 And that is the case with Call of Duty: Warzone Mobile, with potentiall five free rewards up for grabs, with the number players recieved based on how many players pre-register for the game.
Call of Duty: Warzone Mobile Reveal Trailer. #WarzoneMobile pic.twitter.com/94AqbHhBq3

— CoD Mobile Intel (@codmINTEL) September 14, 2022
How To Pre-Register For Call Of Duty: Warzone Mobile
Pre-registration for COD: Warzone Mobile began on Thursday, September 15, with the announcement made at the COD: Next franchise showcase.
Currently, only the Google Play Store pre-registration is open, with the Apple App Store expected soon.
Players can pre-register for COD: Warzone Mobile from these links:
Call Of Duty: Warzone Mobile Pre-Registration Rewards
With pre-registration and the official COD: Warzone Mobile website now open, we have learned what the pre-registration rewards are.
The pre-registration rewards are locked behind certain milestones, with 15 million pre-registrations needed for players to get the majority of rewards, and another, as yet unnamed reward, waiting for players if it reaches 25 million pre-registrations.

The rewards available for pre-registration are:
Dark Familiar (Player Emblem) - 5 million pre-registrations
Foe's Flame (Weapon Vinyl) - 5 million pre-registrations
X12 - Prince of Hell (Weapon Camo) - 10 million pre-registrations
M4 - Archfiend (Weapon Blueprint) - 15 million pre-registrations

These rewards will be made available to players at the game's worldwide launch.
That launch has been revealed to be sometime during 2023, so there is a while to wait yet until you will be able to get your hands on them. You may well get to actually play the game before then, as more beta tests, including more regions and players, are expected between now and the global launch.

To learn more about COD: Warzone Mobile, check out our news and guides: