In this guide, we explain what is hipfire and how you can perform it during matches in COD: Mobile.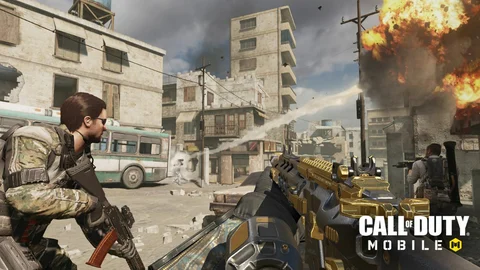 COD: Mobile offers a multitude of seasonal, daily, and other such challenges in the game that players can tackle by completing the respective tasks to earn some unique rewards.
Most of the challenges in the game under the Events option help players level up their battle pass fast, which is a good thing for both free and premium tier owners, as COD: Mobile offers some of the best weapons, equipment, emotes, and such stuff through its battle pass.
That being said, among the list of different challenges, we have one where players get tasked to kill opponents using hipfire. An average FPS player will know hipfire, ADS, and other such jargon. But new players, especially the younger ones, often get confused by the term hipfire and get stuck with the challenge.
So to make sure you are not stuck in this infuriating situation, we have prepared this handy guide explaining what hipfire is in COD: Mobile.
What Is Hipfire In COD Mobile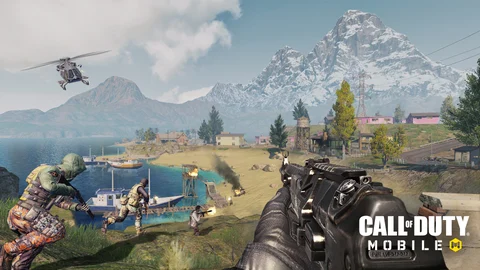 Hipfire is one of the default shooting modes available in COD: Mobile. When you don't use the scope attachment or aim down sight, aka ADS, while using a weapon, that is called hip-firing.
In simple words, firing a weapon without aiming down sight is called hipfire. If you have been playing COD: Mobile, you might have unconsciously used hipfire in close encounters to deal with enemies.
Though the technical term makes it a little confusing to many players as they think it is something special fire mode. But on the contrary, the hipfire is a default fire mode that players perform when they don't use ADS.
How To Perform Hipfire In COD Mobile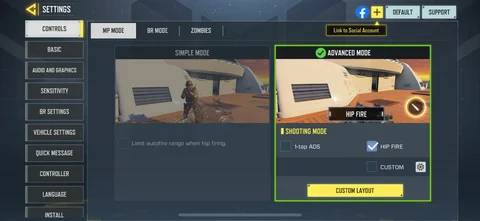 You can enter the Settings menu by clicking on the gear-like button available on the top side of the main screen. | © Activision Blizzard

To perform hipfire in COD: Mobile, it is best if you select Advanced Mode available in Controls settings via the Settings menu. Once that is done, you will find the fire on-screen button that you can tap whenever you want to hipfire.

That concludes our guide on what hipfire is in COD: Mobile, as we have explained it in detail while sharing how you can perform hipfire during matches.

For more on COD: Mobile, check out: