It may seem counter-intuitive to play Call of Duty: Mobile on PC, but there are many reasons to want to. Here's how.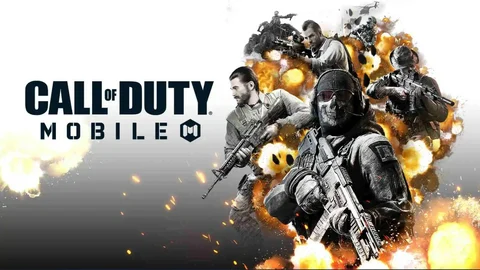 Since 2019, Call of Duty: Mobile has brought an authentic COD experience to smartphones and tablets, offering up the franchise's traditional game modes, such as search and destroy and domination, as well as a full-fledged battle royale.
That achievement may, and the fact that plenty of CODs available on PC, make this question seem silly: but is there a way to play COD: Mobile on PC?
It's one that plenty of mobile and non-mobile gamers find themselves asking, though. COD: Mobile is its own game, with blockbuster collaborations, unique game modes, and exclusive cosmetics that are only available in this title, so there is everything reason why you may want to play it from the comfort of your PC.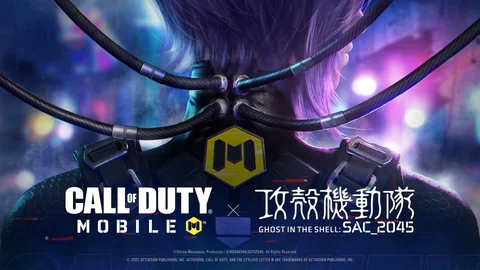 Thankfully, playing COD: Mobile on PC is entirely possible, and there is even an officially supported app for it, offering up keyboard/mouse and controller support, as well as improved performance. Our simple guide will show you how to get everything set up.
Update: We made changes on September 18, 2023.
How To Play COD: Mobile On PC (2023)
To play COD: Mobile on a PC, you must use an Android emulator. Now, many out there offer different feature sets and compatibility, but when it comes to COD: Mobile, there is an easy choice.
And that is Gameloop, an Android emulator developed by Tencent, the parent company of TiMi Studios, the team behind COD: Mobile.
The functionality in terms of controls and optimization is near perfect, and you will soon be running and gunning with a mouse and keyboard - if that is what you prefer.
To do so, follow these instructions:
Download the Gameloop app from the official website.
Install Gameloop.
Launch Gameloop, and in the search bar, enter 'Call of Duty Mobile'.
Download COD: Mobile on Gameloop.
Launch the game from within the app and enjoy!
Once the game has launched, you can play around with the controls. It is worth noting that the standard keyboard and mouse controls are fantastic, and if you stick with them, you will soon forget that it's a mobile title you are playing.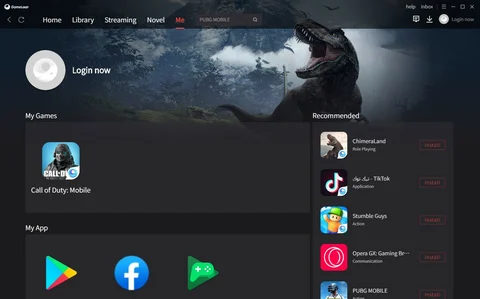 Gameloop also offers up controller support, with all the control options accessible from the window pane that sits at the top of the game window.
Can COD: Mobile emulator players play with mobile players?
The answer is yes. COD: Mobile supports cross-platform play between mobile and emulator players.
However, there are some stipulations. When you are playing on an emulator, you will only be matched with other emulator players; when you are in a cross-platform party, you will be matched with other cross-platform parties.
This has the obvious effect of increasing queue times, and depending on your region's server population, you may be waiting a long time for a match, but at least you will be playing with friends.
Can I Play On The Same Account On Emulator And Mobile?
Yes, you can use your account on both an emulated version of the game and on mobile, meaning your inventory, cosmetics, and progress can be transferred over, no matter what platform you choose to play on
All you have to do is log in using the same Call of Duty ID or Facebook account as you do on the mobile version.
What Are The Advantages Of Playing COD: Mobile On PC?
There are numerous, from the ability to use a far wider array of controllers to play on full screen and at a far higher frame rate than you are likely to get on your smartphone or tablet.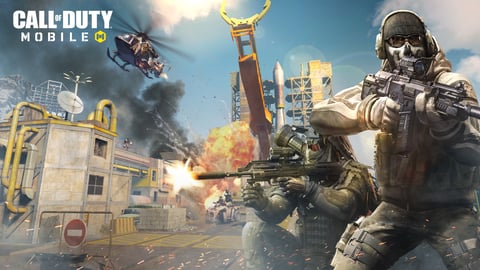 Capturing gameplay footage and screenshots is also easier, so if you are a budding content creator, you may find it more suitable to use an emulator.
Can I Get Banned For Playing COD: Mobile On An Emulator?
Yes, you can, but there is a big caveat to this answer.
You can find plenty of anecdotal reports that players have been banned for using an emulator, and they all usually have one thing in common: they aren't using Gameloop.
That means if you use BlueStacks or LDPlayer (two other popular Android emulators), you may be handed a ban. So, best be safe and instead use the officially supported Gameloop.
For more COD: Mobile news and guides, check out:
This article contains affiliate links which are marked with [shopping symbol]. These links can provide a small commission for us under certain conditions. This never affects the products price for you.