In this guide, we share the different methods using which you can get CP in COD: Mobile.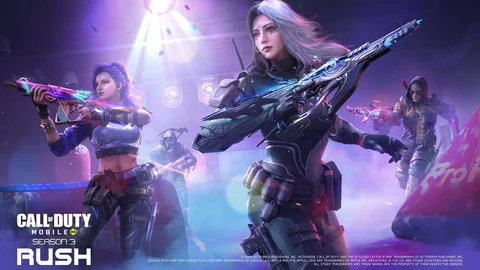 CP, aka COD Points, is the premium currency in COD: Mobile that you can use to purchase the game's premium battle pass, cosmetics, operator skins, camos, and most of the stuff in the game.
However, with not so clear description of how to get CP in COD: Mobile and the clustered UI that holds a ton of options and menus in a single small screen, many new players get easily overwhelmed.
Seeing that, we are here with a guide on how to get CP in COD: Mobile that talks about all known methods to obtain CP in the game while answering a few FAQs.
How To Get CP In COD Mobile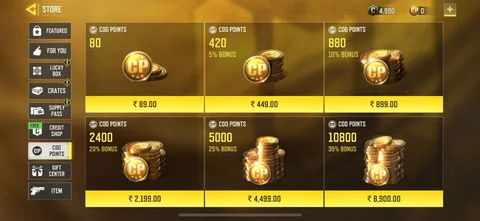 In COD: Mobile, the primary way of getting CP is by purchasing the COD Points from the in-game 'Store' in exchange for real money. Depending on the region and the game version, whether you are using the Global or the COD: Mobile Garena version, you will get a list of pricing and the respective CP.
Depending on the requirement, click on the COD Points to initiate the microtransaction and confirm the purchase. Doing so will add the respective CP to your account, which you can then use to purchase the battle pass, cosmetics, or other items.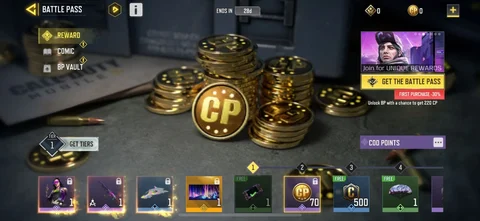 That aside, if you purchase the premium battle pass in COD: Mobile, you can get the invested CP back by leveling up the battle pass tiers. In short, buy battle pass using CP once, and then re-use the CP to get the next season's battle pass.
Apart from this, there are a few time-taking methods that you can use to get CP for free in COD: Mobile. We have detailed them in our previous guide on how to get COD: Mobile Season 3 (2023) battle pass for free. Check it out for more details.
Can You Get CP From COD: Mobile Redeem Codes?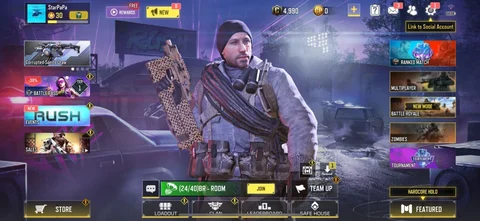 At the time of writing this guide, we haven't seen any redeem code that rewards players with CP. Most of the redeem codes in COD: Mobile are centered around giving players free access to promotional cosmetics, weapons, operators and other such things.
COD Mobile Free CP Hack: Is It Real?
In the search for free CP, many COD: Mobile come across sites offering cracked versions of the game with unlimited CP. But those are fake, and it must be quite obvious as COD: Mobile is a live service game.
That concludes our guide on how to get CP in COD: Mobile.
For more on COD: Mobile, check out: