What is the best assault rifle in Call of Duty: Mobile Season 8 (2023)? Our tier list reveals all.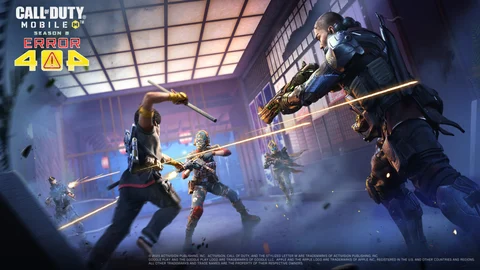 COD: Mobile Season 8 (2023), officially titled 'Error 404,' is finally here. And with that, we have some new additions and significant changes coming to the game that will shift the previous meta we have seen in Season 7: Heat Wave.
With the new weapon, the Striker 45 SMG, a new multiplayer map, the Seaside, a new MP mode, Safeguard, Tournament mode changes, a new summer-themed event, the Summer Sizzle, and much more, along with some major weapon balance changes for both MP and BR modes.
It can be challenging to work out what is worth running, but that is where our COD: Mobile Season 8 assault rifle tier list comes in, as we break down all of the ARs in the game to determine which is the best and which one should be left back in the lockup.
COD: Mobile Season 8 (2023) - Assault Rifle Tier List
Assault rifles are the most popular weapons in the game. Endlessly adaptable, with a vast of attachments, assault rifles can be kitted out to excel in both CQB and long-range engagements.
As of Season 6, there are 27 assault rifles in COD: Mobile,the most recent being the Grau 5.56,which debuted in Season 6 (2023).
Our assault rifle tier list will rank the guns from S (the best) to D (the worst) and explain why they've found themselves where they are.
S-Tier
Grau 5.56
AS VAL
M13
Kilo 141
Krig 6
MK2 Peacekeeper
At the outset of Season 9, we put the Krig 6 in the A-tier, but after some serious hands-on time with the new assault rifle, it is clear that it can mix it with the best. Extremely accurate, with little-to-no recoil and high damage per shot, makes it an absolute beast, capable of engaging enemies at short, medium, and long-range. We love it.
Keeping their spots in the S-tier are the M13 and Kilo 141.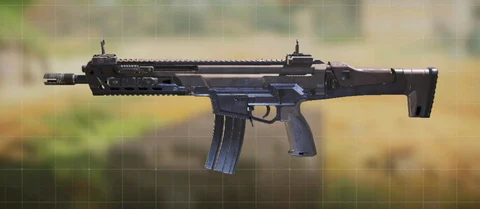 These two guns have long sat atop the assault rifle category, and for good reason, offering up high damage output, low recoil, and, perhaps most importantly, plenty of adaptability with their large array of attachments.
Choosing between these two largely depends on your playstyle. If you prefer to keep a bit of range to your engagements, it's the Kilo 141.
The M13 is unique as it is just so easy to use. With almost zero recoil, this assault rifle is for those that don't have the phrase 'recoil pattern' in their vocabulary.
Returning to the S-tier is the MK2 Peacekeeper, which has seen its damage range improved in close-to-medium ranges.
A-Tier
FFAR 1
AK-47
Maddox
CR-56 AMAX
HVK 30
AK117
DR-H
Type 25
Oden
A relatively new entry in the A-tier, the AK-47 has proven itself a great assault rifle, especially after the improvements to its recoil and sprint-to-fire speed in the Season 10 weapon balance changes.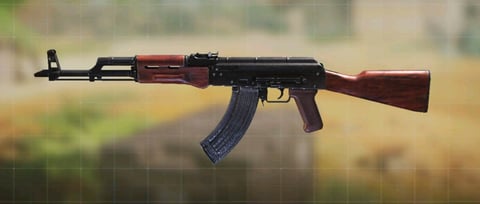 Also keeping its place in the A-tier is the CR-56 AMAX, which has seen its ADS spread reduced, making it a more accurate assault rifle and a good pick.
Getting a buff heading into Season 1 is the AS VAL. Time will tell if it's enough to bring it up to the S-tier, but for the moment, we can't confidently say so, and thus keeps its place here.

There are plenty of other good options in the A-tier that miss out on the top spot because of some slight peccadillo. However, with the right attachments, many of these are more than capable of performing at a high level.
B-Tier
ASM10
LK24
ICR-1
Man-O-War
KN-44
Swordfish
HBRa3
These are those middle-of-the-pack guns, a growing category after the developers looked to make as many of the game's arsenal of weapons viable picks.
There are a few in here that were buffed heading into Season 9, namely the ICR-1 and LK24.
The ICR-1 saw its first damage range, chest multiplier, and headshot multiplier increased substantially. It is a gun with many fans, and with the right attachments, it's a great pick.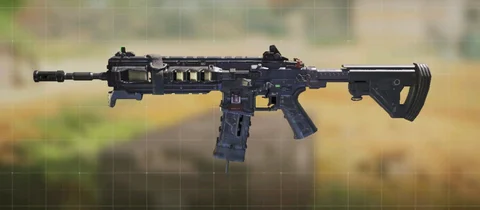 It's not clear yet if that elevates it into the A- or even S-tier, but it certainly has the potential to do so.
Other notable guns here are the KN-44 and Man-O-War.

C-Tier
The FR .556 was buffed heading into Season 9, making it a bit more mobile, but it doesn't look like it will be enough to make it a truly effective gun and, thus, remains in the C-tier until further notice.
The M4 will be as popular as ever but is still not meta.
The BK57 could arguably be a little higher, possessing good damage and a high fire rate, but rival guns keep it down.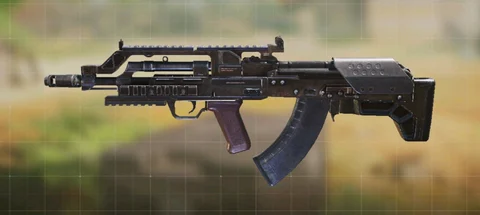 The game's newest assault rifle, the EM2, takes its place in the C-tier. This full-auto bullpup doesn't quite have the fire rate to compete with some of the best guns in the class, and the race to unlock it will be purely for the collectors.
D-Tier
The worst assault rifle in the game received a buff in Season 9, and in Season 10, it got a new signature attachment, changing the gun's firing mode from burst to full-auto.
The attachment greatly improves the M16, but not enough for it to bring it out of the D-tier. Moreover, M16 has failed to receive any buffs with the Season 6 update. So, stay away.
For more COD: Mobile news and guides, check out:

This article contains affiliate links which are marked with [shopping symbol]. These links can provide a small commission for us under certain conditions. This never affects the products price for you.