The M16 assault rifle will be getting a signature attachment that changes the gun's usual burst-fire mechanic to full-auto.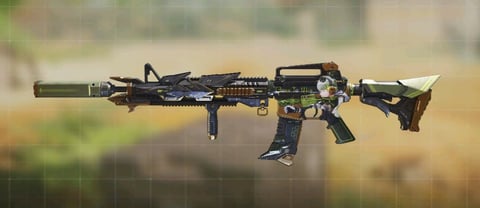 The M16 has never quite worked in Call of Duty: Mobile, with the American-made assault rifle frequently finding itself at the bottom of our tier list.
A large part of that is its burst-fire nature, which gives the gun one of the slowest fire rates amongst its class.
However, that drawback could soon be gone, with the gun set to get a new signature attachment which will turn the M16 into a fully-automatic assault rifle.
M16 To Get Signature Attachment
According to promotional material related to the Chinese localization of the game, the signature attachment is expected to arrive with Season 10 and will turn the gun from its usual burst-fire to full-auto.
Signature attachments are unlike the game's regular attachments in that they are only available for one gun. Usually, they are unlocked as part of a seasonal event.
Currently, only five guns have a signature attachment, with the latest being the Pharo submachine gun and its Stun Gun attachment, introduced in the most update, Season 9: Zombies Are Back.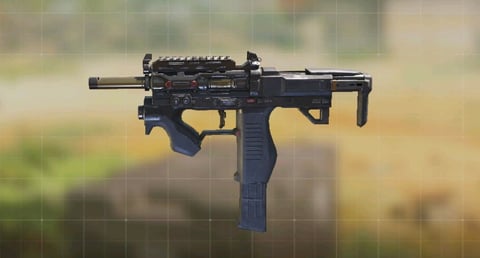 The other guns with signature attachments include the AK-47, ASM10, RPD, and HBRa3.

Whether the M16's new full-auto capabilities make it a rival to the best assault rifles is not yet clear. Though, considering its current state, it can only improve its standing.
We won't have the answer to that question until the release of Season 10. Expected to drop in November, it will also mark the point when the game celebrates its three-year anniversary.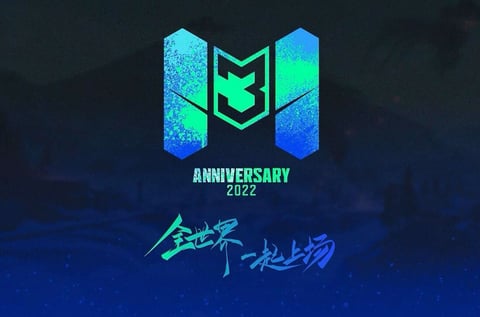 Anniversary updates are usually big affairs; last year saw the release of the Blackout battle royale map, and this year, it looks like we are getting two new weapons, the Black Ops Cold War map Crossroads and a soccer theme with leaks suggesting that Messi and Neymar Jr. are set to make an appearance.
For more COD: Mobile news and guides, check out: