Warzone Mobile's current closed alpha test will be over by the end of the month.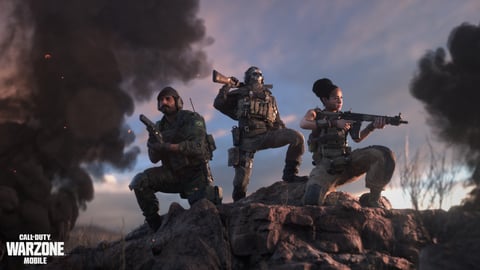 Call of Duty: Warzone Mobile has announced that the current closed alpha will end on October 31.
In a message delivered in-game, the developers thanked those that have taken part.
It reads: "This limited Closed Alpha for Call of Duty: Warzone Mobile will be coming to an end on Monday, October 31.
"Our sincerest thanks to all participants and please stay tuned to our Warzone Mobile social channels for more info on the game and opportunities to play soon."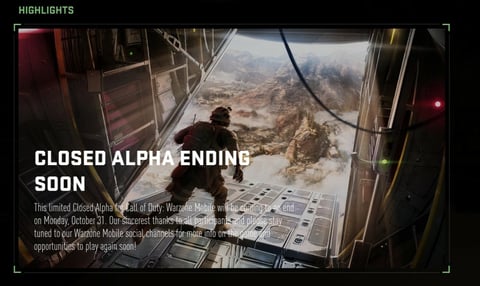 The timing and tone of the message suggest this is a planned closure, and another round of testing will likely be announced in the coming weeks.
Announced in March of this year, Warzone Mobile began closed tests around June, leading up to the game's official unveiling in September's COD Next franchise showcase.
Pre-registrations for Android users through the Google Play Store were then opened, with over 15 million gamers expressing their interest after two weeks - a record for an Activision Blizzard game, the company claims.
Those that pre-register for the game are also in line for rewards based on how many do so. The developers recently revealed the fifth and final reward, locked behind a 25 million milestone, an operator skin for the iconic Ghost.

The game's global launch is expected in 2023.
For more Warzone Mobile news and guides, check out: