A leaker has claimed that the COD: Mobile developers are working on content related to soccer superstars Messi and Neymar.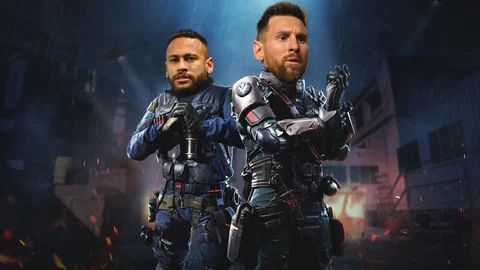 Call of Duty: Mobile may be about to get the seal of approval of two of the biggest soccer superstars in the world, with leaks suggesting that Paris Saint-Germain duo Lionel Messi and Neymar Jr. are about to enter the game.
That's the word from reputable COD: Mobile leaker @PlayCODNews, and while they don't provide much in the way of evidence, the timing is interesting with the FIFA World Cup set to kick off in Qatar in November.
Messi and Neymar skins have been found in the test server files. #CODMobile pic.twitter.com/tLcA5IjRCG

— Call Of Duty: Mobile Leaks & News (@PlayCODNews) October 14, 2022
Both attackers will, of course, be at soccer's showpiece event, with Messi leading out Argentina and Neymar Jr. doing the same for Brazil.
Neither star is a stranger to in-game collaborations. Last year, Neymar Jr. was made into a Fortnite character, having also previously appeared in PUBG. Messi, meanwhile, has partnered with Honor of Kings and Free Fire.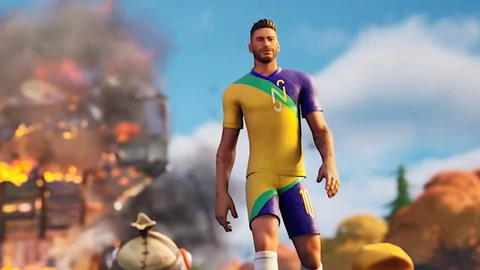 Neymar Jr. is also a bonafide gamer. Like so many of his compatriots, is a huge fan of CS:GO, and he can regularly be found streaming the game on his own Twitch channel. He was also recently confirmed as a mobile gamer, snapped playing Mobile Legends.
News of an appearance in COD: Mobile follows similar rumors that they are set to appear in the soon-to-be-released Call of Duty: Modern Warfare II, with Paul Pogba another player touted as part of that collaboration.

COD: Mobile has had a number of collaborations in the past, with the most recent being the tie-in with Netflix TV show Ghost in the Shell: SAC_4028. Previously musicians Snoop Dogg and Ozuna have appeared in the game.
COD: Mobile is currently in Season 9: Zombies Are Back, with next month set aside for the game's third-year anniversary celebrations. If the leaks prove true, and Messi and Neymar Jr. are coming to COD: Mobile, it may well be in December's update when the World Cup will be reaching the endpoint. With both players expected to make deep runs in the tournament, the players and the nations they represent will be hoping the timing is perfect.