What is the best light-machine gun in Call of Duty: Mobile Season 8 (2023)? We rank all LMGs in our tier list so you know the best one to go with.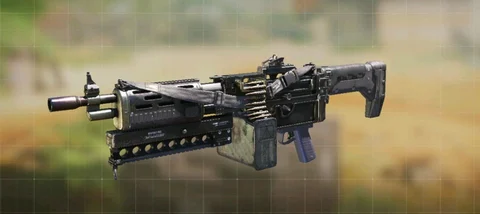 Submachine guns may be dominating the Call of Duty: Mobile meta, but that doesn't mean other weapon classes can't be viable.
Assault rifles naturally have their place, and so do light-machine guns. The latter is for those who like to go big, boasting huge magazines, high damage output, and, generally, high RPMs.
If LMGs suit your playstyle, then you are going to want to know which is the best. And that is where this COD: Mobile Season 8 LMG tier list comes in; we rank every LMG available in the game from best to worst, so you know the gun is worth running or better left on the ground.
COD: Mobile Season 8 - LMG Tier List
Light-machine guns are large, heavy-hitting guns that trade mobility for huge firepower. They usually boast a large magazine capacity, high fire rates, and large caliber munitions, the latter of which makes them great at shooting through thin walls and doors.
Update: We made changes on September 18, 2023.
With the right attachments, you can either lean into these guns' already considerable firepower and magazine capacity or strip them down to increase mobility, though we suggest the former because if you are looking for a mobile weapon with decent firepower, we'd suggest picking up an assault rifle instead.
In total, there are nine LMGs in COD: Mobile Season 8. A relatively small selection compared to the 20 or so SMGs, but still enough to offer up a range of options and a few that are clearly better than the others.

Our LMG tier list will rank the guns from S (the best) to D (the worst) and explain why they've found themselves where they are.

S-Tier
The Holger 26 is, without a doubt, the best LMG in Season 8. Already powerful, the gun was subject to a series of buffs in the Season 9 weapon balance changes.
Already offering up decent mobility, impressive range, and a very quick fire rate, the buffs saw the gun's damage and range increased, as well as its bullet spread accuracy.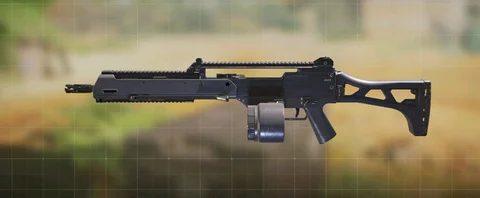 Boasting a 100-round base magazine and manageable recoil, this is the LMG that keeps on giving.
A-Tier
The only true competitor for the Holger 26 is the S36. Offering up an even quicker RPM than the Holger 26, the only real downside when picking the S36 is its rather erratic recoil.

The RPD is another viable pick; with impressive accuracy and range, this LMG is great for those that like to engage opponents at distance. However, its poor mobility and low fire rate stop it from taking a spot higher up the tier list.
The Chopper was given a buff heading into Season 8, improving its damage, range, and bullet spread accuracy. This LMG was always middle-of-the-road, but these buffs have seen it go up a place in the tier list.
B-Tier
An adaption of the M4 assault rifle, the M4LMG is far from a bad gun but doesn't excel in any area to make it a truly worthwhile pick.

At its best, it is a relatively low recoil LMG with impressive range and accuracy; at its worst, its low fire rate and mobility will leave you outgunned and outmaneuvered.
C-Tier
The Hades was buffed in Season 10 - the only LMG to be tweaked. Its sprint-to-fire and reload speed have been improved, while its range penalties have been decreased.


The Hade's range was always one of its strong points, and with the decreased range penalties, the gun's effectiveness has increased.
However, it is still a bit of an odd LMG, with neither the firepower nor RPM seen in its peers. It remains in the C-tier.
D-Tier
Two guns that are better left on the ground: the UL736 and PKM, don't have many redeeming qualities.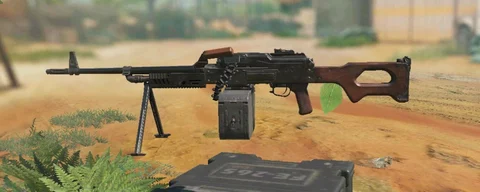 The PKM, in particular, is so heavy you will be moving like a tank, and there are no attachments that can change this critical pain point.
Don't bother.
For more COD: Mobile news and guides, check out: