A round of weapon balance changes are once again coming to Call of Duty: Mobile in Season 10 (2022). Check out all the buffs and nerfs in our guide.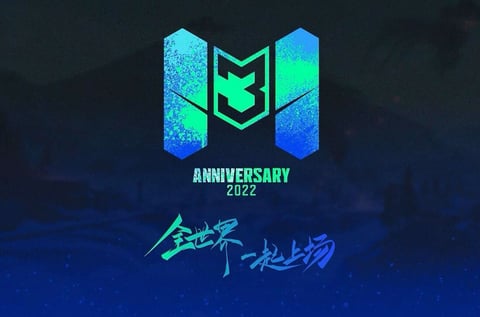 Call of Duty: Mobile Season 10 is now out, and it's easily one of the biggest updates of the year.
The developers have introduced the new Crossroads map (to be released later), a new weapon in the shape of the LAPA submachine gun, and three of the world's biggest soccer stars, Lionel Messi, Paul Pogba, and Neymar Jr., joining the game.

And like with every new seasonal update, there will also be weapon balance changes, and thanks to the hard-working team behind LeakersOnDuty, we can have the first look at what these Season 10 weapon balance changes will be.

Once you have taken a look at the weapon balance changes below, why not check out our gun tier lists:
COD: Mobile Season 10 - Weapon Balance Changes
Update 15/11:
Alongside the changes listed below, there is a further round of weapon balance changes coming to Season 10. The following changes are expected to go live at some point this week.
They are:
M16
Time between bursts reduced from 220ms to 200ms
Maximum ADS Bullet Spread increased from 11(3) to 18(3)
Maximum hip fire spread increased from 155 (125) to 235 (125)
The accuracy adjustments do not apply to the three-round burst.
Melee
Decreased lunge distance from 3.5m to 2m
Lunge distance decreased from 5m to 2.5m
H.I.V.E
Decreased magazine capacity from 5 to 3
Original:
The details of the Season 10 weapon balance changes come courtesy of LeakersOnDuty, a team of COD: Mobile leakers who regularly get advance notice of the various buffs and nerfs that are coming to the game.
Season 10 Balance Changes

Note that there are 3 images in the post. #callofdutymobile #codm #codmobile pic.twitter.com/d3De5t3IRg

— Leakers On Duty (@LeakersOnDuty) October 31, 2022
Set for a buff are the AK-47,the RUS-79u,and Hades, while we also have further confirmation of the new signature attachment for the M16, which LeakersOnDuty claims will be a perk called 'Wild Fire'.
This follows on from a buff the gun received to its damage and burst delay in the Season 9 weapon balance changes.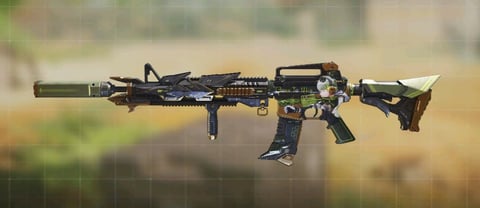 In terms of nerfs, the ZRG-20mm sniper rifle will see its power diminished, with its magazine capacity and the power of the anti-vehicle ammo reduced. The ASM10 and QQ9 are also in line for nerfs.
Sniper scopes will also - for the first time - glint when the light catches them. This is effectively a nerf, as players will now receive a visual cue when a sniper is pointed in their direction.
There are also a number of changes to perks and operator skills, with some buffed and some nerfed.
It should be noted details of the Season 10 weapon balance changes are given without specifics, which will arrive when we get the official patch notes from the developers but will still give you an idea of where the COD: Mobile meta is heading in Season 10.
Buffs
Here are the expected buffs heading into Season 10.
M16
New signature attachment 'Wild Fire perk': changes the M16 firing mode to full auto
AK-47

Improved the recoil of the first few shots

Improve sprint-to-fire speed

RUS-79u

Improved range
Improved ADS accuracy
Hades

Improved sprint-to-fire speed
Improved reload speed

Rapid fire barrel

Decreased range penalties
CBR, DL-Q33, Locus, Koshka, Outlaw & J358
PP19 Bizon
Adjusted damage
Improved chest multiplier
Added lower/upper hand multipliers
Adjusted range
H.I.V.E (MP operator skill)
Trap duration will remain even if the player dies
Increased damage
Bull Charge (MP operator skill)
Bull Charge will still be in use even if the player hits an object other than enemy players
Increased damage area
Ballistic Shield (MP operator skill)
Able to stand against explosions
Equalizer (MP operator skill)
Increased damage
Increased movement speed
Increased shooting duration
Gravity Vortex (MP operator skill)
No longer affects the user
Overclock (MP perk)
Increased the operator skills recharge speed boost
Tactical Mask (MP perk)
Increased reduction of enemy tactical equipment affects the duration
Nerfs
And now for the nerfs.
ZRG-20mm
Magazine capacity reduced
Anti-vehicle ammo

Added ADS speed penalties
Added reload speed penalties
ASM10
Branson

Added negative leg multiplier
Range boost removed
Increased ADS movement speed penalties
Added movement speed penalties
QQ9
Reduced damage
Monolithic suppressor
45 Round Mag

Added ADS speed penalties
Switchblade X9
Decreased damage and range
Decreased bullet spread accuracy
Snipers
Added scope glint to the sniper scopes
Purifier (MP operator skill)
Reactor Core (MP operator skill)
Quickfix (MP perks)
When Quickfix is triggered, HP will start recovering but at a slower rate than normal
Jackal (BR vehicle)
For more COD: Mobile news and guides, check out: