The ability to pre-register Call of Duty: Warzone Mobile is now available on the Apple App Store.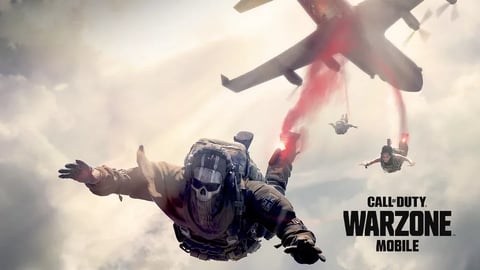 Call of Duty: Warzone Mobile is now available for pre-registration through the Apple App Store, opening after the developer's revealed that 25 million pre-registrations have taken place via the Google Play Store.
With 25 million pre-registrations now reached, all five previously revealed pre-registrations in-game rewards, including the Ghost - Condemned operator skin, will be given to players who went out of their way to express their interest.
We've hit 25 million signups for #WarzoneMobile and unlocked Ghost - Condemned! Let's keep it going to see what else we can unlock@AppStore, we're ready for your reinforcements! pic.twitter.com/fxm1YwMbce

— Call of Duty: Warzone Mobile (@WarzoneMobile) November 17, 2022
Those pre-registration rewards will also be on offer to iOS gamers, as long as they 'pre-order' the game via the App Store before the game's global launch.
The developers have also promised more rewards but have not revealed what they are or how many pre-registrations will be needed.

The game's global launch is set for sometime in 2023, but no fixed date has been announced.
Hype for a game that will reintroduce the iconic Verdansk map to Warzone is palpable, with players hanging on tenterhooks for any hint of an open beta test or confirmed release date.
The hope will be the success of the pre-registration campaign, which Activision Blizzard claim is the most successful the publisher has ever had, will speed the process up.