We'll show you all the layout changes that have been made to the map in Fortnite Chapter 4 Season 3.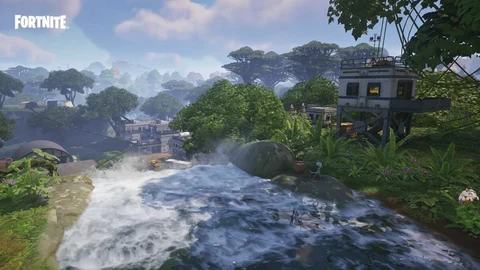 Fortnite Chapter 4 Season 3 has brought in a fresh season that's full of novel gameplay, a refreshed Battle Pass, exciting weapons, skins, and more.
However, a new season also means potential changes to the map. As seen at the beginning of Chapter 4, it's not immune to drastic game-changing alteration.
We know you're dying to know what's in store for the map in Fortnite Chapter 4 Season 3, so here's everything we know about the layout changes and new biome.

Fortnite Chapter 4 Season 3 Map - All Changes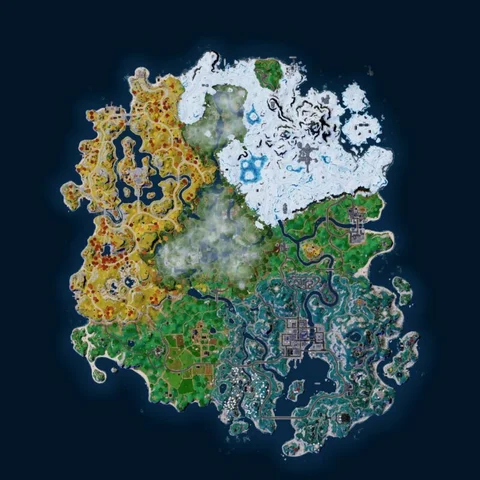 The upcoming season will feature a theme centered around jungles and the tropics. What is immediately noticeable is the fog covering the northern and central parts of the map. Kenjutsu Crossing, Knotty Nets, Mega City, and Steamy Springs - which were introduced in Season 2 - remain.
These foggy areas are part of a new jungle biome that Season 3 introduced. According to Epic Games, the "center of the island has collapsed" and it has revealed a hidden jungle that houses ancient secrets. This jungle is also home to Optimus Prime and the location of new rideable raptors.
You'll be able to reach newer heights with the forest canopies, slide in the mud with speed and camouflage, and skate on vines.
For more Fortnite news and guides, check out: