We will show you all the weekly challenges and quests available in Fortnite Chapter 4 Season 4.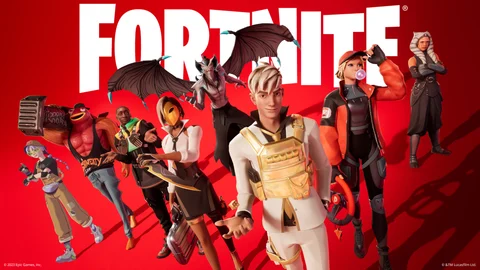 It's another new season in Fortnite and you know what that means - new weekly challenges and quests. In Fortnite Chapter 4 Season 4, players are treated to a brand new set of challenges and quests.
These can be completed for players to earn XP which can be a valuable reward when attempting to level up the Battle Pass to the coveted Tier 100 and unlock exciting new skins.
Though simple at times, the weekly challenges can be time-consuming and difficult to keep track of. So, to help you figure out what quests are in store, we've compiled them all.
Here's an overview of all the weekly challenges in Fortnite Chapter 4 Season 4.
Fortnite Week 2 Quests
Here are the Fortnite Week 2 quests:
Consume food or shield potions (10)
Land at Relentless Retreat or Sanguine Suites and reach the Top 20 players remaining (1)
Deal damage to opponents with suppressed weapons (1,000)
Travel distance under the effects of Slap (1,000)
Hit headshot on enemy players with scoped weapons (10)
Collect bars from eliminated players (100)
Hit enemy players with Shield Breaker EMP grenades (5)
Fortnite Week 1 Quests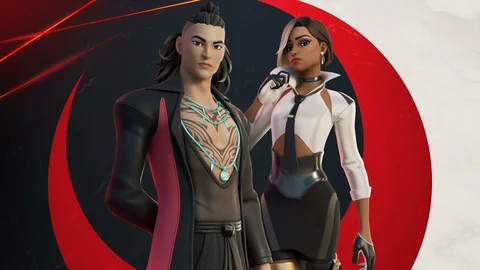 Here are the Fortnite Week 1 quests:
Assist in searching Heist Bags (5)
Travel distance with a Rare or better rarity item equipped (1,000)
Eliminate opponents with shotguns at 15 meters or less (5)
Hire a Character in different matches (3)
Deal damage to enemy players with DMRs or snipers (500)
Claim capture points (5)
Eliminate enemy players with a Mythic or Exotic weapon (5)
Stay tuned for next week's quests.
Fortnite Week 0 Quests
Here are the Fortnite Week 0 quests:
Visit Sanguine Suites, Relentless Retreat, and Eclipse Estate (3)
Destroy objects (200)
Travel distance in vehicles (1,500)
Deal damage to opponents with SMGs or assault rifles (3,000)
Destroy weakened walls or security gates (2)
Secure Forecast Data from the Forecast Towers (2)
Land hits on opponents using the Business Turret (25)
Fortnite Snapshot Quests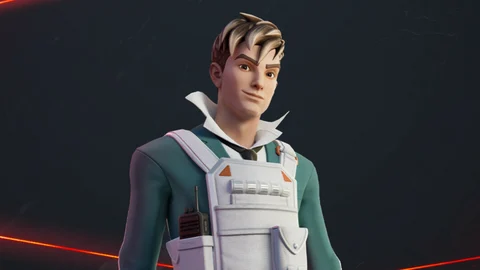 Snapshot Quests are special quests in Fortnite that encourage you to complete tasks relating to the season's new heist-based storyline. In Chapter 4 Season 4, these quests are centered around the NPC, Nolan Chance.
Here are the Snapshot Quests in Fortnite:
Alert a security camera (1)
Talk to Nolan Chance (1)
Destroy cameras and turrets (5)
Crouch near a Low Card guard for 5 seconds without alerting them (5)
Search safes and holo chests (3)
Search Heist Bags (3)
Talk to Antonia (1)
Eliminate opponents with suppressed weapons (3)
Damage a Dealer or Kado Thorne at Thorne's Strongholds (100)
Get through a hallway guarded by Laser Alarms (1)
Search Chests at Thorne's Strongholds in a single match (4)
Deploy a scanner in the vault (1)
Speak with and Hire Nolan Chance (2)
Gather a heist crew by speaking with the usual suspects (3)
Unlike the weekly quests, Snapshot Quests do not have an expiry date, so you can complete them whenever you feel like it.
Needless to say, they will expire once Chapter 4 Season 4 ends.
If you're looking for the best possible controller to use in Fortnite mobile, we recommend using the Razer Kishi mobile game controller. It will give you an edge over your opponents.
Fortnite Kickstart Quests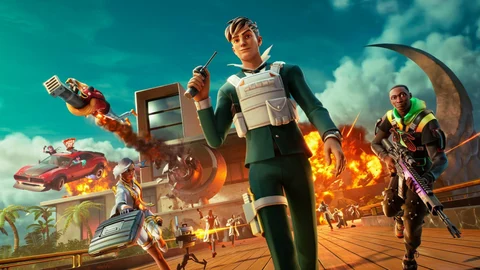 Kickstart Quests are a special type of quest that rewards players for exploring different aspects of the new update. They are relatively simple to complete but can be hugely rewarding.

Here are the Kickstart Quests in Fortnite:
Search Chests or Heist Bags (25)
Outlast players (500)
Deal damage to opponents (2,000)
Discover locations (2)
Activate Augments (10)
Eliminate opponents (20)
Play matches (6)
Travel distance while sprinting (2,000)
These are fixed quests that will remain for the rest of the season and have no expiry date.
When Are New Fortnite Weekly Quests Released?
New weekly quests are released every Thursday. The exact timing can vary depending on your region, but it is usually within these time frames: 7 AM PT, 10 AM ET, or 2 PM GMT.
However, one thing remains despite the weekly refresh. When the new ones are released, you will not be able to complete the previous week's challenges.

For more Fortnite guides, check out:
This article contains affiliate links which are marked with [shopping symbol]. These links can provide a small commission for us under certain conditions. This never affects the products price for you.