Warner Bros. Games has announced Mortal Kombat: Onslaught, a strategic team-based collection RPG for mobile devices.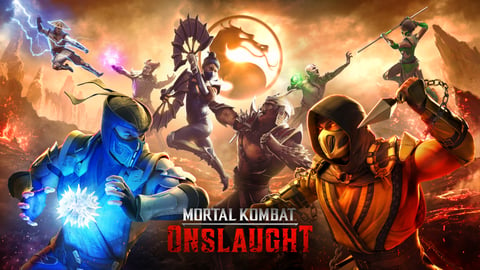 Warner Bros. has announced a new entry for the Mortal Kombat franchise coming to mobile, offering up a very different experience than is expected from the fighting game-focused series.
Billed as a "mobile collection RPG," Mortal Kombat: Onslaught will be the first mobile-exclusive cinematic story experience for the franchise.
Players will build a team of fighters from Mortal Kombat's vast roster of characters, taking them "into massive real-time group battles."
Mortal Kombat: Onslaught will be developed by NetherRealm Studios, a subsidiary of Warner Bros. Helmed by Mortal Kombat co-creator Ed Boon; the studio is responsible for Mortal Kombat (2011), Mortal Kombat X (2015), and Mortal Kombat 11 (2019), as well the Injustice series.
They have also created mobile ports of Warner Bros. titles such as Batman: Arkham City Lockdown (2011) and WWE Immortals (2015).
This won't be Mortal Kombat's first foray into mobile gaming. Mortal Kombat Mobile, a fighting game released in 2015, has since surpassed 150 million downloads. Now it's time to see if the interest in these characters extends beyond gamers being able to personally commit their brutal finishers.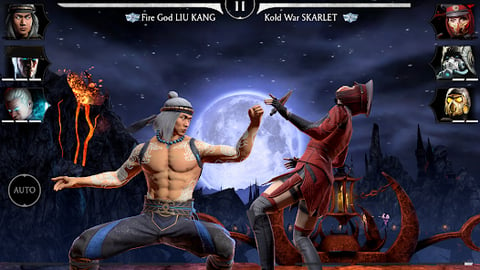 The game is expected to launch globally in 2023. An official website has opened where players can register their interest in the title.
"Mortal Kombat is a legendary franchise and pop culture phenomenon, and it continues to engage players and advance the fighting genre across multiple platforms," said David Haddad, President of Warner Bros. Games.
"Mortal Kombat: Onslaught is a testament to why Mortal Kombat has been a top gaming franchise for over 30 years, as the NetherRealm team continues to innovate and bring new gameplay to fans."
"We are pushing the boundaries of Mortal Kombat to allow players to experience the franchise in new ways, while still staying true to its core visceral nature," said Ed Boon, CCO of NetherRealm Studios.
"With Mortal Kombat: Onslaught, we reimagined Mortal Kombat into a strategic team-based collection RPG with fast-paced, group melee combat that both new and existing fans can enjoy."