This guide shares the working APK and OBB download links for Battlegrounds Mobile India (BGMI).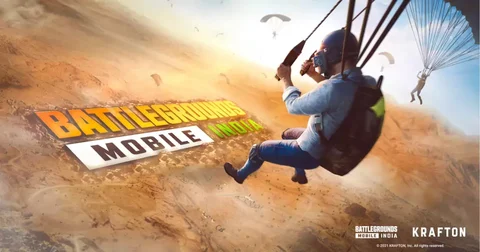 One of the most, if not the most, popular games of all time in India, BGMI, aka Battlegrounds Mobile India, had a profound presence in the country but was banned for having its server in a country where data breaches and other such issues were possible, is finally coming back.
Following the series of official announcements and rumors about BGMI's unban, we finally have confirmation from MeitY (Ministry of Electronics and Information Technology, India) and the creators of BGMI, Krafton, about the imminent return of the game.
In the wake of that, we prepared this handy guide that shares BGMI APK and OBB download links that players can use to install the game on their Android devices.
Battlegrounds Mobile India (BGMI) APK And OBB Download Link (2023)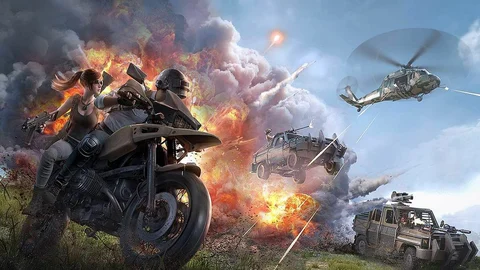 Update: Below, we have shared the BGMI APK download link.
BGMI APK Download Mediafire Link
Original article continues: At the time of writing this guide, BGMI APK and OBB files have not yet gone live. Though we are keeping a close eye on it and will update this section as soon as they go live.
Good news!!! We strongly support #BGMI and the #indiagaming industry. Best wishes for future success. https://t.co/rJ9phOmd1N

— CHANG Jae-bok, K-Amb to IND (@ChangJaebok1) May 20, 2023
For now, check out what Sean Hyunil Sohn, CEO of KRAFTON, Inc. India, had to say about the game's return:
"We are highly grateful to the Indian authorities for allowing us to resume operations of BATTLEGROUNDS MOBILE INDIA (BGMI). We would like to extend our gratitude to our Indian gaming community for their support and patience over the past few months. We are excited to announce that BATTLEGROUNDS MOBILE INDIA will be available for download soon, and we cannot wait to welcome you back to our platform. We believe in the power of gaming to bring people together and create unforgettable experiences. We are committed to delivering exceptional products and services to our users in India and beyond, and we look forward to continuing our journey with you."
How To Install BGMI APK And OBB Files
Here is how you can install BGMI (2023) APK and OBB files on your Android device:
Locate BGMI APK on your Android device. [Downloaded files are stored in the file manager]
Tap on the APK file to begin the installation.
Once BGMI is installed, open it and let the additional files download.

If your device blocks applications from unknown sources, you can the following steps to allow the installation: Navigate to Settings > Safety, then Privacy > Install Apps from Unknown Sources.


For manual OBB installation, go to the following path via your File Manager: Android/OBB.
Look for the BGMI folder.
Paste the contents of the OBB file.
For more BGMI news and guides, check out: