PUBG Mobile has brought another collaboration with toy company Bearbrick. Here's everything you need to know about it.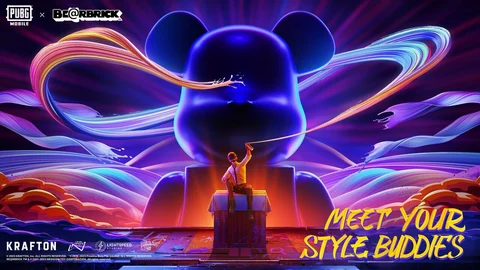 PUBG Mobile keeps its players occupied with back-to-back collaborations and it's bringing another one later this month. This time, the battle royale title is tying up with the collectible toy company, Bearbrick (also known as Be@rbrick).
Just like all other collaborations, this one will bring a slew of new features to the game. While these haven't been revealed yet, a few leaks have provided what fans can expect. Here's a look at what we have in store for the PUBG Mobile and Bearbrick collaboration.
PUBG Mobile And Bearbrick Collab Brings New Companions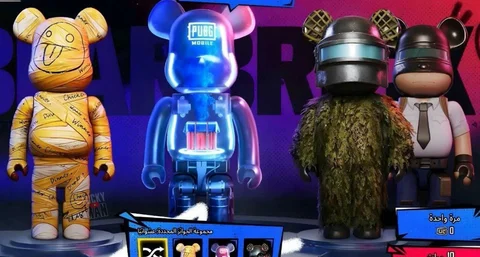 The collaboration will bring a Lucky Draw to PUBG Mobile. The cost of it hasn't been revealed yet, but it will be a very exciting one. The reason for it is that it will contain four companions.
As expected, these companions will be based on Bearbrick's legendary cartoon-styled bear toy. The four companions are:
BEARBRICK Ghillie Suit Companion
Airdrop Companion
Level 3 Helmet Buddy Companion
Underworld Guide Buddy Companion
Each companion comes with a set of unlockable emotes. Additionally, the Underworld Guide Buddy Companion will have the ability to change color. You can set it into four different colors, namely green, blue, yellow, or a combination of the three.
While the companions look really fantastic, unlocking them through the lucky draw will certainly burn a hole in your pocket.

Besides the companion, players can also expect some other skins, outfits, and items in the Lucky Draw which could be Bearbrick-themed.
With this collaboration with the toy company, fans will be wondering if real replicas of the PUBG Mobile x Bearbrick could be coming. At the time of writing, it's unclear if this will happen.
PUBG Mobile is known for its big collaborations. In the past, the game has partnered with the likes of international football star Lionel Messi, K-pop sensation BLACKPINK, Bugatti, Jujutsu Kaisen, and more.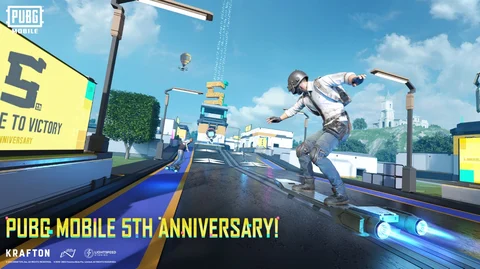 PUBG Mobile is currently in update 2.5 which introduced several pieces of new content to the game. This includes the new Imagiversary mode which allows you to create custom maps.
For more PUBG Mobile news and guides, check out: