We've just gotten a look at PUBG Mobile esports in 2023.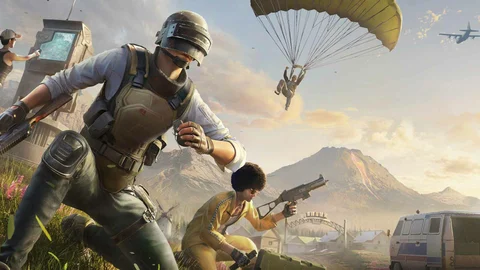 PUBG MOBILE just made a huge announcement about their esports schedule for 2023. Gamers and fans can now mark their calendars and get ready for the action-packed year ahead.
The schedule includes two major global competitions, the PUBG MOBILE World Invitational (PMWI) and PUBG MOBILE Global Championship (PMGC), as well as the newly expanded PUBG MOBILE Pro League (PMPL).
The PMPL will start this month with the Southeast Asia division and then continue on with the Americas Championship, Africa Championship, and European Championship.
In addition, PUBG MOBILE Regional Clash has gotten even bigger for 2023, giving fans the chance to see their favorite regional teams compete against each other.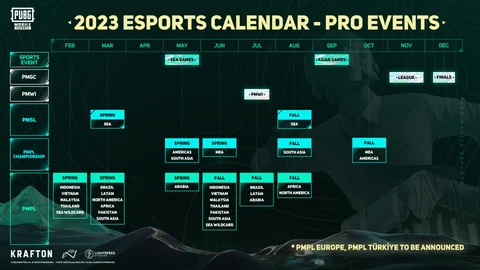 This year is also bringing some big changes to PUBG MOBILE esports, including the expansion of the PMPL and the transition to a 10-point system to make the competitions even more exciting. The PMWI will take place in Riyadh in July, and the PMGC Grand Finals will conclude the year in December.
"Following an excellent start to 2023 with the conclusion of the 2022 PMGC, we're pleased to share the full schedule of our amazing line-up of pro-tier competitions for this year," said James Yang, Director of PUBG MOBILE Global Esports.
"From the PMPL which is due to commence later this month, to the PMGC Grand Finals in December, our competitive ecosystem has never been stronger and we can't wait to see the reaction from our fans."
Make sure to follow their Facebook, Instagram, Twitter, and YouTube channels for the latest updates on the league.