We look back at the inaugural year of the Snapdragon Pro Series.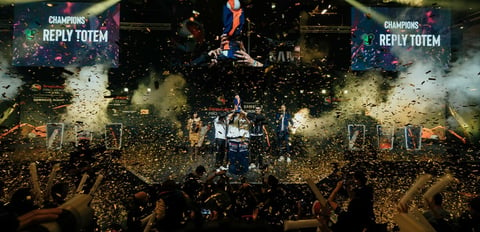 2022 was a monumental year for mobile esports. This year, we saw Tribe Gaming and Team Queso become a beacon for innovation in esports with their mobile-only approach earning them success in multiple games. We saw six mobile games among the 20 most-watched esports series of the year, with Mobile Legends: Bang Bang beating out legacy games like Counter-Strike: Global Offensive in peak viewership and Free Fire and PUBG Mobile landing in the top 10 ahead of games like Fortnite and Overwatch. And we saw unknown players who became champions alongside first-of-their-kind fan experiences with the inaugural season of ESL FACEIT Group and Qualcomm's Snapdragon Pro Series Powered by Samsung Galaxy.
It's hard to believe the world's largest multi-title mobile esports league launched just eight short months ago, in April 2022. With nearly $2 million in prize money awarded, 600,000 participants in its first season, and a 60 percent increase in viewership, ESL FACEIT Group and Qualcomm have already proven themselves and the SPS to be market leaders in mobile esports.
Supported by a catalog of nine of the most popular mobile game titles, Snapdragon Pro Series has offered mobile gamers from across five global regions – North America; Europe, the Middle East, and North Africa; Asia-Pacific; India; and China – more ways to test their skills and climb the ranks. Not only has this created exponentially more opportunities for the 2.65 billion mobile gamers worldwide but also for the nearly 500 million mobile esports viewers.
The Snapdragon Pro Series has been at the center of that success, bringing mobile esports to the center stage of major DreamHack competitions throughout the year. Four of Wild Rift's best teams gathered at DreamHack Valencia to compete in the first-ever multi-title mobile esports competition in Spain, with Turkish team IF Parla winning the Snapdragon Pro Series Wild Rift Challenge for Europe, the Middle East, and North Africa. Meanwhile, all-Chinese Wild Rift Game Changers squad CG1 and Italian roster YUGEN squared off, with CG1 bringing home the women's league title – the first played out in front of a live audience.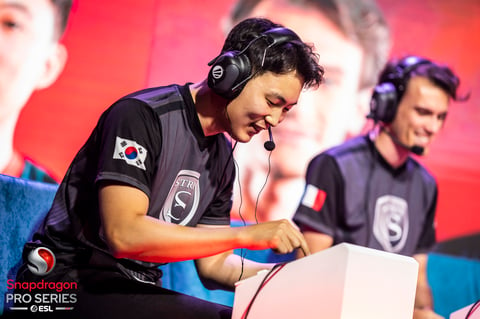 The league has also secured key partnerships with brands such as Samsung, which put high-powered Snapdragon-enabled hardware directly into the hands of the top mobile esports pros. While high-speed internet connections and PCs or consoles required for legacy competitive gaming aren't as easy to adopt, mobile gaming is more accessible than ever, with communications solutions that can allow almost anyone, almost anywhere, to participate in mobile esports.
These inspiring moments, clutch plays, and shocking upsets kept fans glued to their screens throughout 2022. And while mobile esports have surged this year, there is even more development and growth to come from the mobile gaming space in 2023, from new games that will come to market to top mobile esports that will continue to evolve.
MobileMatters is a paid partnership with ESL FACEIT Group.
For more Snapdragon Pro Series news, check out: