Samsung is set to level up the gaming experience for the largest mobile esports competition in the world.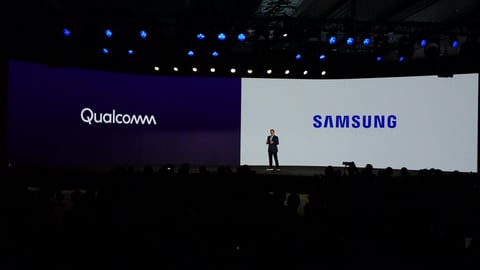 Korean electronics giant, Samsung, will join Qualcomm as the official presenting partner for their global mobile esports competition, the Snapdragon Pro Series, in 2023.
Announced at the Snapdragon Summit 2022 in Hawaii, this marks another milestone in the long collaborative history between the two companies.
Stephanie Choi, EVP & Head of Marketing for the Mobile eXperience Business at Samsung, called it an incredible partnership and is excited for what the future holds.
She stated:
We [Samsung] have seen how esports has risen to a top global sport and we are thrilled to be a part of this important cultural event moving forward. This is a unique opportunity for us to demonstrate the power and competitive advantage of gaming on Samsung Galaxy devices and to spotlight how they deliver immersive, lightning-fast, and smooth gaming experiences delivered by Snapdragon.
In 2023, players participating in the Snapdragon Pro Series will be equipped with the latest smartphones from Samsung's flagship Galaxy series.
Senior Vice President and Chief Marketing Officer for Qualcomm, Don McGuire, is thrilled to have players from all around the round experience the combined power of their Snapdragon processors on Samsung devices.
The Snapdragon Pro Series is well underway with season 2 of its celebrated mobile esports tournament. It features competitions in popular games such as Clash of Clans, League of Legends: Wild Rift, and PUBG Mobile. You can find the latest information about this tournament on the official Snapdragon Pro Series website.
MobileMatters is a paid partnership with ESL FACEIT Group.
Stay up to date with the latest news about the Snapdragon Pro Series: