Advancements in mobile technology are pushing the envelope for gaming and esports on the platform.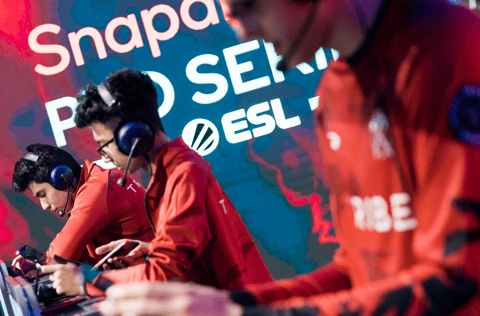 Mobile platforms are set to shake up the decades-long dominance of PC and console gaming as telecom giants and game publishers continue to advance the devices players hold in the palm of their hands. At Qualcomm's Snapdragon Summit in November, mobile gaming's prominence took center stage as the annual event highlighted how the industry is facing off with PC and consoles for esports dominance.
Mobile technology itself is driving the change, and Qualcomm Technologies' recent preview of Snapdragon 8 Gen 2, which boasts the world's first 5G AI processor on a mobile platform, is the latest example of the new technology giving smaller devices big power.
Since the dawn of esports and gaming, the industries have been ruled by the twin goliaths of PCs and consoles. As the growth of esports continues to accelerate, with audiences slated to reach over 570 million people by 2024, mobile platforms have entered the fray as an accessible, reliable, and incredibly powerful alternative.
The majority of U.S. gamers already opt for smartphones (54%) as their key gaming device over consoles (33%) or PCs (30%). The move to mobile is even more evident with the younger generation: 63% of 18 to 34-year-olds game on a smartphone or tablet at least once a week.
Qualcomm has long set the industry benchmark for transforming mobile devices into elite gaming platforms. Their flagship Snapdragon 8 Gen 1 platform powers the majority of modern Android devices across the globe. Snapdragon can deliver gaming performance equal to or beyond consoles and some PCs to hundreds of millions of users; more than 83% of the world's population owns a smartphone, and with groundbreaking advancements from hardware to connectivity, user-first mobile companies like Qualcomm are enabling high-caliber gaming experiences for both casual and competitive opportunities.
Set to be adopted by leading smartphone brands like Samsung, OnePlus, Xiaomi, and more, Qualcomm's newest platform sets an industry-leading standard for mobile gaming technology.
Mobile gaming's biggest advantage is its ubiquity: You can play from anywhere. Reliable connectivity from smartphones featuring advanced Snapdragon technology ensure unimpeded performance for sustained immersion and smooth gaming experiences. Tech like the upgraded Qualcomm® Kryo™ CPU, which enables up to 40% more power efficiency and a longer battery life, also ensures that completely unplugged play is both possible and reliable.
While mobile gaming has long had a reputation for compromised graphics, next-gen Snapdragon platforms deliver next-gen results. Realtime hardware-accelerated ray tracing technology can deliver life-like light and reflections while photorealistic human characters are on-track to become the standard as platforms like the Snapdragon 8 Gen 2 harness state-of-the-art tools such as Unreal Engine's Metahumans Framework.
Qualcomm's big bet on mobile gaming extends beyond investing in high-powered technology. As a co-presenter of the Snapdragon Pro Series Powered by Samsung Galaxy, one of the largest multi-title mobile gaming leagues in the world, Qualcomm and ESL FACEIT Group are giving mobile gamers more ways to compete in their favorite titles, from amateur play to the international stage. With three tiers of competition, anyone can sign up to play just for fun, test their skills, or vie for a championship trophy.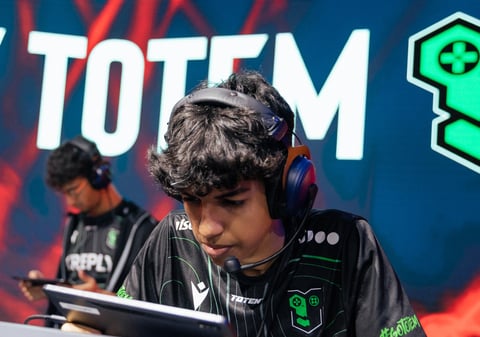 PCs and consoles are no longer the gaming and esports prerequisites they once were. In fact, between high-powered mobile devices and opportunities to compete in events like the Snapdragon Pro Series, your ticket to becoming a competitive gamer may already be in your pocket.
MobileMatters is a partnership between EarlyGame and ESL FACEIT Group, the latter the organizer behind the Snapdragon Pro Series Powered by Samsung Galaxy.
For more mobile gaming news, check out: