Here's a look at all the mobile devices that support the highly-coveted ray tracing feature.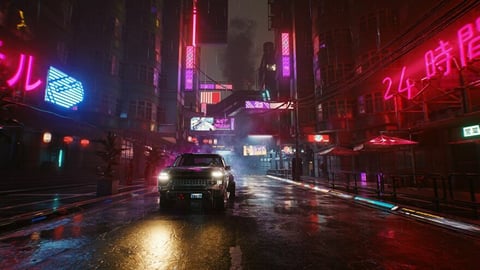 Mobile gaming is set to take another leap forward with the introduction of hardware-accelerated ray tracing.
With the promise of more natural lighting, shadows, and reflections, ray tracing will bring mobile gaming closer to graphical fidelity seen on the highest-end PCs and consoles than ever before.
Samsung's Exynos 2200 chips already support the technology, while Qualcomm (Snapdragon) and MediaTek have announced that ray tracing is coming to their next-generation mobile chipsets.

The first of the Snapdragon and MediaTek-powered devices are expected to be out by the end of this year, becoming more widely available in 2023.
For mobile gamers, who want a future-proof device, the ability to utilize ray tracing will be an important factor when considering what smartphone/tablet they will opt to buy.
We've already covered the games that will support ray tracing, and now we are looking at what smartphones will support the technology now and into the future.
Smartphones That Support Ray Tracing
In terms of ray tracing devices, it is an Android-only affair with Apple yet to reveal any hardware that supports the technology.
In terms of Android chipsets, Samsung, Snapdragon, and MediaTek have revealed chipsets that will soon be available in a variety of devices. ARM has also revealed a mobile GPU that also supports ray tracing, and this too will end up in some mobile devices.
Below we list all the devices that will have these chipsets.
Snapdragon
The following phones will have a version of the Snapdragon 8 Gen 2 chipset:
Samsung Galaxy S23
Samsung Galaxy S23+
Samsung Galaxy S23 Ultra
Vivo X90 Pro
Vivo IQ00 11
Oppo Find X6 Pro
OnePlus 11
Xiaomi 13
Motorola Moto X40
ZTE Red Magic 8 Pro
ZTE Axon 50

ZTE nubia Z50
Samsung
The following smartphones feature a version of Exynos 2200:
Samsung Galaxy 22 (Global)
Samsung Galaxy 22+ (Global)
Samsung Galaxy 22 Ultra (Global)
MediaTek
OnePlus Nord 5
Vivo S17 Pro
Vivo X90 Lite
Vivo X90 5G
We will continue to update this page with more devices that support ray tracing as the information becomes available.
For more mobile gaming news and guides, check out: