War Thunder Edge will bring all the action-packed battles you love from the original game and set it into a realistic mobile gaming experience.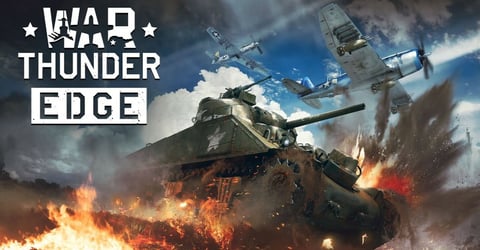 War Thunder Edge is the long-awaited mobile adaptation of Gaijin Entertainment's award-winning military War Thunder game.
Set as a spin-off rather than a completely identical game, War Thunder Edge will take the large-scale battles usually experienced on PC and consoles to the sleek screens of mobile devices. It will introduce new features and vehicles but maintain similar elements that made the original game enjoyable.
Prepare to be immersed in intense battles that will see you lead the battle charge in your own tank, fly planes, sink enemy warships, and carry your allies to victory.
If you're interested to learn about this upcoming MMO mobile game, we've put together a guide compiling all the details we know so far about War Thunder Edge.

War Thunder Edge - Release Date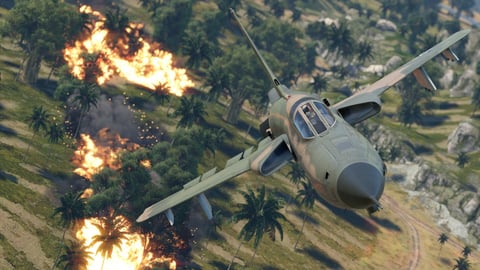 There is currently no official release date for War Thunder Edge.
With the announcement of the game's development, Gaijin revealed that it is still in the early stages of development and will undergo a closed beta before its global release. The Closed Beta is set to feature dozens of vehicles from Germany, Japan, the UK, the USA, and the USSR World War II line-ups.
War Thunder Edge - How To Pre-Register
As mentioned, War Thunder Edge is slated for a closed beta soon. You can pre-register to be one of the early members to playtest the game.
At the time of writing, no method of pre-registration for War Thunder Edge has been made available to the public. The developers will release information on this through their official Gaijin website.

War Thunder Edge - Gameplay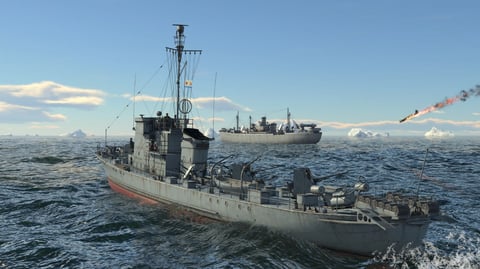 From large-scale land, sea, and air battlefields to an enormous list of legendary aircraft, tanks, and warships, War Thunder Edge will be a welcome treat to all fans of War Thunder.

The game will be developed by a new internal team at Gaijin Entertainment, however, they will be overseen by developers from the original game. So, expect similar elements to be included in War Thunder Edge.
The same multiplayer action from the original will remain but obviously now set in a mobile environment. The controller will be swapped out for a touch screen that you can use to steer your vehicle and direct your shots.
In terms of new additions, War Thunder Edge will feature realistic damage and flight models to simulate an accurate battle experience.

War Thunder Edge - Vehicles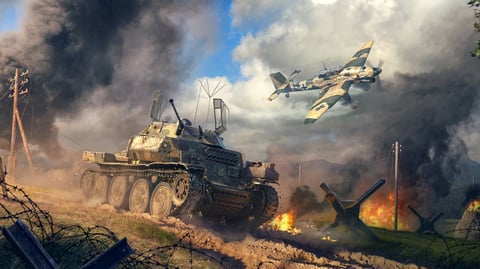 Nothing makes the gameplay in War Thunder more exciting that the vehicles themselves. War Thunder Edge will present a list of famed historical vehicles that will provide a distinctive and dynamic gameplay experience.

Here's a list of the known vehicles that will be available in War Thunder Edge:
Tiger Tank
Il-2 Sturmovik attack plane
Yamato battleship
It should be mentioned that the progression system has been adapted for the mobile experience to allow players to quickly gain access to new vehicles from all nations.
Gaijin has revealed that future updates will introduce new vehicles from both the past and present-day line-ups. This will include light/heavy tanks, self-propelled guns, air defense systems, fighters, bombers, destroyers, cruisers, and battleships.
The developers also want to implement playable aircraft carriers and submarines to War Thunder Edge.
War Thunder Edge - Minimum System Requirements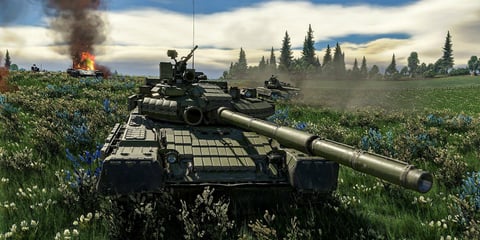 The minimum system requirements needed to run War Thunder Edge on your mobile device have not been released yet.
However, Gaijin will use its in-house cross-platform Dagor Engine to deliver high-quality graphics and support the latest technologies on all devices.
War Thunder Edge will be able to run on real-time hardware-accelerated ray tracing on Snapdragon-powered mobile devices from the first day of the closed beta. Gaijin revealed that they worked closely with Snapdragon technology to ensure visual quality immersion, shadows, and other effects.
Stay up to date with the latest mobile gaming news and guides: