After much speculation, War Thunder has been finally been confirmed to be coming to mobile.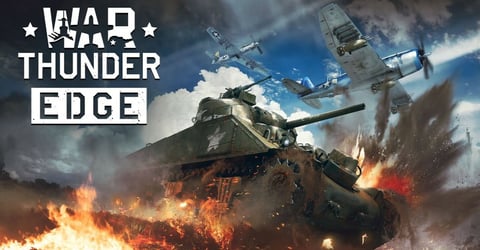 Gaijin Entertainment has announced that they are "ready to strike" by launching a mobile adaptation of their popular military action game, War Thunder.
Titled 'War Thunder Edge', the game features a large selection of historically accurate tanks, warships, and aircraft such as the Tiger tank and the Il-2 Sturmovik attack plane that players can man to fight in intense, all-out battles.
It also features realistic damage and flight models that will offer players a realistic gaming experience. The progression system has also been tailored for mobile and allows players to gain access to new vehicles quickly.
Gaijin had previously stated that they had no interest in developing a mobile version of War Thunder. Co-Founder, Anton Yudintsev, has revealed the reason behind abandoning that decision:
Players have been asking us to bring War Thunder to mobile devices for many years [...] We had to make sure first that powerful enough hardware is widely available to the players, and that the mobile gaming audience is ready for hardcore games like War Thunder. Now we think the time is just right.
The time is ripe, and they will be diving head first into the project. A new internal team at Gaijin was created purely for the development of War Thunder Edge. Many developers from the original War Thunder will also lend a helping hand so that there's a familiar feel between games.

Players can look forward to high-quality graphics once the game is released. War Thunder Edge uses Dagor, Gaijin's in-house cross-platform engine, which powers impressive graphics and supports the latest mobile devices. On top of that, the game will also support hardware-accelerated ray tracing on Snapdragon-powered mobile devices from the first day of the closed beta.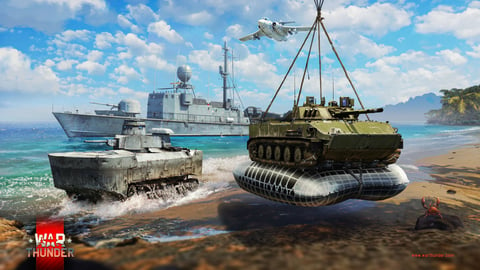 That being said, the launch date of the closed beta has not been revealed. But it will be coming soon with dozens of vehicles from Germany, Japan, the USA, the UK, and the USSR World War II line-ups available for use.
Future updates to the game will add modern vehicles and other hardware like self-propelled guns and air defense systems. Gaijin is also looking to expand the regular selection of vehicles by introducing playable submarines and aircraft carriers.
Stay up to date with the latest mobile gaming news: