Nintendo will be doubling down on mobile game development as they announce a new partnership beginning in 2023.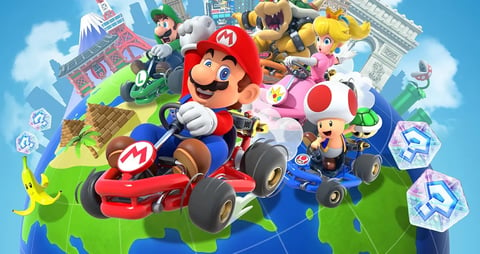 Nintendo has announced a joint venture partnership with DeNA, a Japanese mobile giant famous for co-developing games such as Mario Kart Tour, Arena of Valor, and Pokémon Masters.
This partnership means that Nintendo returns to mobile game development after a nearly three-year absence. Their last game was Pikmin Bloom - an augmented reality game that was coincidentally co-developed with DeNA and Pokémon Go developers Niantic.
Nintendo and DeNA have been steady collaborators since 2015. In 2017, a jointly created game, Fire Emblem Heroes, became the first Nintendo mobile game to reach USD $1 billion in global player spending according to a report from Sensor Tower.
Set to open in April 2023, the partnership - officially known as Nintendo Systems Co., Ltd - will be headquartered in Tokyo, Japan. Nintendo aims to create mobile games using its vast seven-year experience in the field.
They further added to their objective by stating:
Nintendo also strives to provide enhanced experience and service outside of its dedicated gaming system. In order to provide this experience in a holistic manner, Nintendo is working to maintain and expand its relationship with consumers.
It is unclear if there will be games developed using existing Nintendo IP, however, it is clearly known that their return to mobile games is a welcome one.
Stay up to date with the latest mobile gaming news and guides: