EA is currently working on a Lord of the Rings mobile game that will have some of your favorite Middle-Earth characters. Here's everything we know so far.
The Lord of the Rings: Heroes of Middle-Earth is an upcoming free-to-play strategy mobile game that is slated to be a fantasy role-playing game that will take players on an adventure of a lifetime.
It promises to have an immersive experience and socially competitive aspect as veteran game developers, EA, are working on this game in conjunction with Middle-Earth Enterprises - the same company that has delivered all the films and shows set in J.R.R. Tolkien's beloved fictional universe.

The trailer doesn't reveal much about the game, so let's take a deeper dive, shall we? Here's everything you need to know about The Lord of the Rings: Heroes of Middle-Earth, including the release date, how to pre-register, and gameplay.
Lord Of The Rings Mobile - Release Date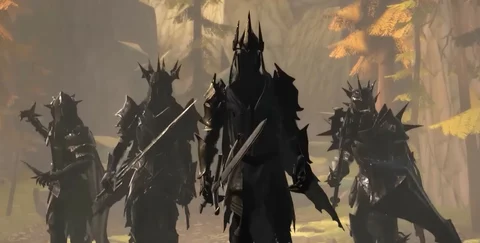 It's been confirmed that the release date for Lord Of The Rings Heroes Of Middle-Earth is May 10, 2023. It comes less than a year after EA's initial announcement. It also comes after much-needed overhauls delayed the game's development.
Lord Of The Rings Mobile - How To Pre-Register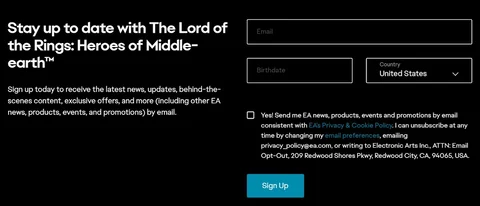 You can pre-register for Lord of the Rings: Heroes of Middle-Earth by following these instructions:
Once you submit this form, you will be notified of any game news, be it about updates or potential test dates.
Lord Of The Rings Mobile - Gameplay
LOTR: Heroes of Middle-Earth is set to be a free-to-play strategy RPG. The mobile game is described to feature immersive storytelling that will take a deep dive into current and new Middle-Earth lore. Additionally, it will feature turn-based combat and collection systems that will provide players with a rich gaming experience in either the story or PvP mode.
But what gaming experience is complete without the characters? To answer that question, EA plans on creating a wide roster of characters that will include some of your favorites from both The Lord of the Rings and The Hobbit such as Aragorn, Gandalf, Arwen, and Sauron. On top of that, there will be an expansion of the races and factions such as the Haradrim.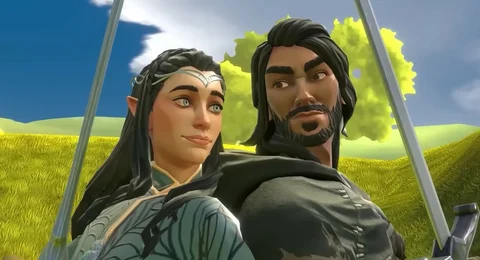 Teams can be designed and molded around certain combat skills and character abilities. Character relationships will also be a feature in the game. Improving this will unlock special team-ups and synergy bonuses between allies. You can also downgrade certain relationships to deepen rivalries.
Information about the storyline is currently scarce. But as far as we know from the announcement trailer, there appears to be a new ring in Middle-Earth. Its origin and abilities are completely different from the One Ring that we're all familiar with. That being said, the new ring will grant players the ability to bring the best characters to battle. There will be a bigger meaning to the ring as players dive into the story.

Stay up to date with the latest mobile gaming news and guides: