Professional Wild Rift players have rallied together to accuse a player of cheating in a high-stakes esports tournament.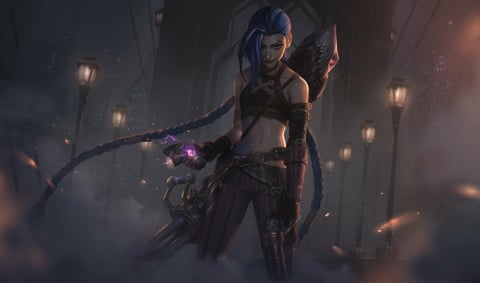 Game Changers is an all-female tournament that is part of the Wild Circuit - Wild Rift's newly minted off-season esports competition. On November 5, there was a match between CG1 and Formulation Gaming Queens during the tournament's playoff matches.
CG1 won the match 2-1 in a stunning fashion, with many touting 'Mirai' as the star player who dominated the round. However, a wave of skepticism emerged after the match, with many professional players accusing her of potentially cheating.
They argue that Mirai is only a Diamond four (or Gold rank) player who oddly has only a 50% win rate to her name. In the match against Formulation Gaming Queens, she played champions that are not in her known repertoire, such as Lee Sin. This lack of champion experience and low-performance record has many on the fence about how she was able to perform incredibly well.
Speaking to Dexerto, RiftGuides' co-owner Kerxx believes that someone else was playing as Mirai in the match. He states:
After reviewing the VODs with a camera pinned on Mirai and comparing the account's overall stats, performance, etc. it's very difficult to believe that we saw the same person that owns the account play on said account.

It seems rather unrealistic to say that after showcasing such skills someone can casually have 100 games neg. win rate in diamond four in solo queue.
Wild Rift coach MOZ1LLA agreed with the cheating allegations, stating that "Anyone with a brain knows. The eye test is just too obvious."
Several days after the match concluded, Riot released a statement regarding the situation.
Riot has given the green signal to both the teams in Dreamhack finals wildrift! pic.twitter.com/nt41ASk4km

— Ritz (@Ritz_sama) November 9, 2022
Riot checked "all possible aspects" of the profile in question, and nothing from their investigation results has shown "any wrongdoing or any kind of behavior that would be against the rules."
With this judgment effectively dispelling the cheating allegations, both Mirai and CG1 will continue - as planned - to play in Wild Circuit: Game Changers finals at DreamHack Valencia on December 9.
Stay up to date with the latest Wild Rift news and guides: