Here is everything you need to know about Wild Rift Wild Pass Season 10, including the start and end date, rewards, and cost.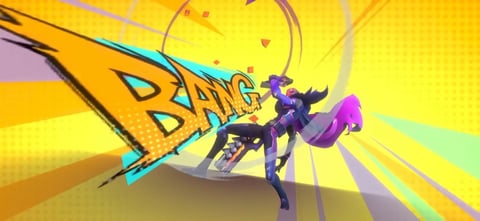 League of Legends: Wild Rift is gearing up for the release of v3.5: Darkin to Dawn, introducing a host of new champions, items, skins, and a brand new Wild Pass.
The current Wild Pass is superhero-themed, and we are staying in that world but flipping it, with Wild Pass Season 10 introducing supervillains to the mix.
Unlike Wild Pass Season 9 and the introduction of the Wild Pass Emporium, there aren't any major changes to the way Wild Pass Season 10 will work - except for the somewhat troubling fact that purchasing the premium pass will cost you more because the cost of buying Wild Cores has increased.
Below you can check out all the details, including the Wild Pass Season 10 release date, rewards, and how much it will set you back this time.

Wild Rift Wild Pass Season 10 - Start And End Date
Wild Pass Season 10 will be launched on the same day as Wild Rift v3.5, which has been confirmed to be dropping on Thursday, November 17.
Historically Wild Passes run for around two months - Season 9 lasted 64 days - giving Season 10 a likely end date of January 20, 2023.

How Much Will Wild Pass Season 10 Cost?
Now on to pricing.
Under the new system, the cost to purchase Wild Pass Season 10 will increase. Wild Passes are purchased using Wild Cores, and while the amount of Wild Cores you need is the same as in Season 9, the cost of purchasing them has increased.

For example, the 1000 Wild Cores bundle - the smallest amount you can purchase and still buy the Wild Pass - has increased from USD 9.99 to USD 10.99 - not a huge difference, but one worth noting.
This means that the premium Wild Pass now costs approx. USD 6.50 or 590 Wild Cores.

Players can also have the option of purchasing the Elite version of the Wild Pass. This version costs 990 Wild Cores (approx. USD 10.50).
What Is In The Elite Wild Pass?
The Elite pass gives you everything found in the premium pass, and also instantly unlocks five tiers of rewards, and gives you an extra 20% Wild Pass XP.
Those that purchase the Elite pass will also get a free Random Skin Chest at level 1, but instead of it being completely random, players will be able to select the role, with the skin being for a champion that excels there.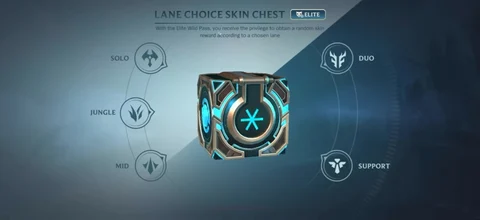 Like Season 9, Season 10 will also give Elite pass holders access to new seasonal missions, making unlocking Wild Pass Emporium items easier.

Wild Pass Emporium
The Wild Pass Emporium was introduced in Wild Pass Season 9 and returns in Season 10. This feature replaces the bonus tiers found after tier 50 with the Wild Pass Emporium, a store where players can purchase rewards with Wild Stars.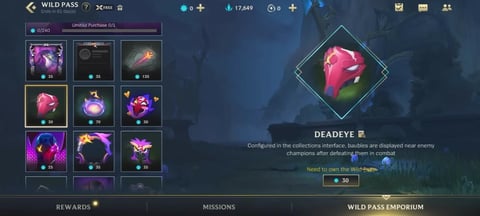 After tier 50, players will accumulate Wild Pass XP. This Wild Pass XP can be exchanged for Wild Stars, with 100 XP equalling 10 Wild Stars.
Items in the Wild Pass Emporium can only be purchased once (except the Poro Coins), costing between 1-240 Wild Stars. These rewards can be bought in any order you like.
Wild Pass Season 10 - Rewards

Wild Pass Season 10 has over 50 tiers of reward in both the free and premium tracks, making for 100 in all. Then there is the Wild Pass Emporium, offering up a further 17.
All but two of the rewards have yet to be revealed, those being Supervillain Jhin and the Ascendant variant of the same skin, which will be the tier 50 reward and most expensive reward in the Wild Pass Season 10 Emporium, respectively.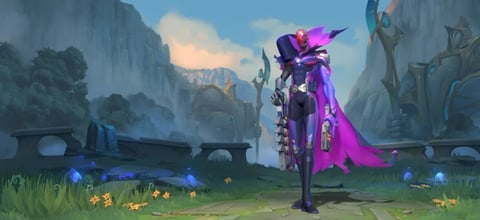 We will continue to update this page with more information as it becomes available.
Until then, why not check out our other Wild Rift news and guides: