Snapdragon and MediaTek have both revealed chipsets that support hardware-accelerated ray tracing, promising a revolution in graphical fidelity in mobile games.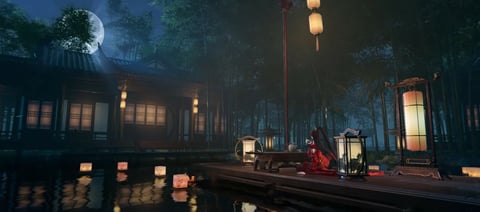 Anyone who has spent time exploring the islands of Genshin Impact or battled it out on Apex Legends Mobile will know that mobile gaming has nothing to be ashamed of when it comes to graphics.
Each year, new, more powerful chipsets with dedicated GPUs have been pushing the envelope of what is possible, with the result being that mobile gaming is no longer the ugly step-sister but worthy - in the eyes of developers, publishers, and gamers - a place alongside PC and console games.
However, parity with PC and consoles - at least graphically - is still a while away. Those two platforms and their associated hardware are not beholden in the same way as mobile devices are to size or power consumption when innovating, and so in some ways, mobile gaming will always be playing catch up.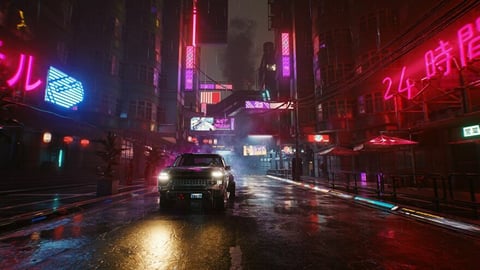 And if it sounds like a challenge, then it seems like one that mobile chipset manufacturers have accepted, with the announcement this month from two of the biggest players in the game of new chipsets that will support real-time ray tracing - promising a revolution in mobile gaming graphics - and they'll be in a range of devices soon.
Real-Time Ray Tracing Is Coming To Mobile
Ray tracing was a buzzword in gaming that has become a reality in recent years, a process that makes every light source and every surface a reflection and refraction point, bringing us one step closer to photo-realism.
It's present in many of the triple AAA games that arrive on PC and the Xbox One X Series X and PlayStation 5, which both support the technology, and now it is coming to mobile devices with Snapdragon and Mediatek, the chipset manufacturers that produce the technology that power many an Android device, both announcing chipsets that support hardware-accelerated ray tracing.
For Snapdragon, the technology arrives with the Snapdragon 8 Gen 2, a chipset that will start appearing in phones at the end of the year, with devices sporting the chip planned by ASUS Republic of Gamers, Honor, OnePlus, and Xiaomi, among others.
Snapdragon also revealed the power of this technology in two videos revealed at the Snapdragon Summit 2022. One is a tech demo, and the other features Thunderfire Studios' highly-anticipated MMORPG Justice Mobile.
The improvements ray tracing offers are there for all to see. In the Justice Mobile showcase, the moon's light forces its way through the trees, lanterns reflect realistically off the water, and a character's face can be witnessed in the shine of a ceramic teapot.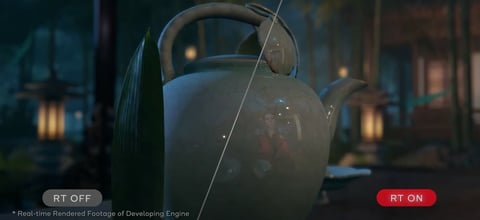 Ray tracing isn't the only benefit of the new chipset, with the company claiming the improved Adreno GPU and Kyro CPU offer over 25% faster performance and 40% more power efficiency when compared to the Gen 1 chip.
MediaTek, whose chipsets usually appear in lower price point devices, also announced that their Dimensity 9200 chip would also support ray tracing, thanks to the use of ARM's Immortalis-G715 GPU. They also promise increased performance, claiming their new chip is 32% faster than the GPU in the Dimnestity 9000 and uses 41% less power.
Game developers are already getting ready for the changes. Snapdragon is working with Thunderfire Studios on ray tracing implementation in Justice Mobile, while the recently announced War Thunder Edge will also feature the technology.
It will be a while before we all have the devices and the games necessary to take advantage of ray tracing, but in the game of catch-up, mobile gaming has closed the gap ever narrower.
Stay up to date with the latest mobile gaming news: