The best Brawl Stars teams in the world will be heading to DreamHack Japan as part of the Snapdragon Pro Series.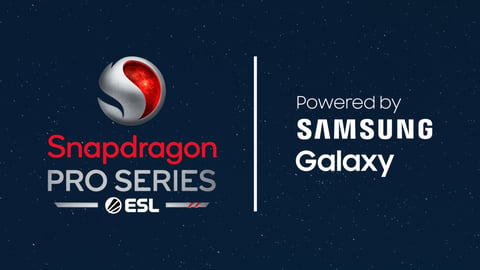 DreamHack Japan will host the inaugural Snapdragon Pro Series Mobile Masters, set to take place from May 13-14, 2023.
The tournament will see eight of the best Brawl Stars teams compete to become the series' first-ever global champion and claim a share of the USD 200,000 prize pool.
4 Regions. 8 Teams. 1 Champion.

Who will make it to the end, and take home the trophy at the #Snapdragon Mobile Masters!

To get tickets and find out more: https://t.co/5wUVlYuNht pic.twitter.com/NEXOJnJtdd

— Snapdragon Pro Series (@ESLMobile) December 11, 2022
Qualification to the event will be based on the performance during Season 2 of the Challenge tier, with eight places up for grabs from four Snapdragon Pro Series regions: North America, Europe & MENA, Asia Pacific, and India.
The Snapdragon Pro Series is a multi-tier, multi-region mobile esports event organized by Qualcomm and ESL FACEIT Group. Season 1 featured eight mobile titles and a USD 2 million prize pool; all-in-all, 600,000 competitors took part.
DreamHack Japan will be the first Masters tier event, with previous competitions being part of the Open and Challenge tiers.
Kevin Rosenblatt, SVP of Game Ecosystems at ESL FACEIT Group, said:
"The Snapdragon Pro Series is a foundational blueprint for aspiring mobile esports competitors from ranked play to global champion.
"After two seasons of Brawl Stars competition across four global regions, Mobile Masters is the pinnacle of the journey, highlighting how anyone with a smartphone can climb through the ranks. Together with Qualcomm Technologies and Samsung, we're looking forward to sharing the promise and excitement of mobile with our audience at DreamHack Japan."
Brawl Stars Esports Goes From Strength-To-Strength
This announcement caps off an impressive year for Brawl Stars esports, with a number of LAN events taking place, including at Gamescom and PAX West.
The game concluded its competitive season at Disneyland Paris with the Brawl Stars World Finale, which saw Japan's ZETA DIVISION crowned champions, beating out Tribe Gaming, NAVI, QLASH, and Team Queso in what became the game's most-watched esport event.

MobileMatters is a paid partnership with ESL FACEIT Group.

For more Snapdragon Pro Series news, check out: