An image of Winnie the Pooh posted to Diablo Immortal's Weibo page may be a reason behind the game's delayed release in the country.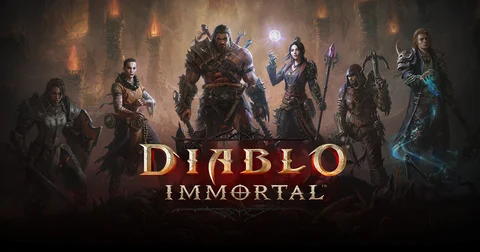 Video games being delayed is nothing new. In fact, it's pretty par for the course with an industry that doesn't really even release games anymore, but instead slowly drip-feeds from nasogastric tubes hooked up to a bag labeled "early access."
But delays do still happen, and the latest high-profile one is in regards to Diablo Immortal and its launch in China.
You may be thinking, this has got to do with the whole pay-to-win thing, with the game coming under fierce criticism for its ability to empty your wallet. Surely, you think, Blizzard is buying some time to do an about turn on a mechanic that saw Diablo Immortal ranked as the lowest rated game on Metacritic?
But you'd be wrong, as it turns out, as a picture of Winnie the Pooh and a rather thin-skinned autocrat could be the real reason behind it.
Diablo Immortal May Have Been Delayed In China By A Picture Of Winnie The Pooh
Diablo Immortal was originally set for release in China on June 23 but was pushed back after what, at the time, developers claimed was a need for time to make "optimization adjustments to the game."
However, according to a report from Bloomberg, it turns out the actual reason behind the game's delay was because of an image of Winnie the Pooh that was posted on the game's Weibo page.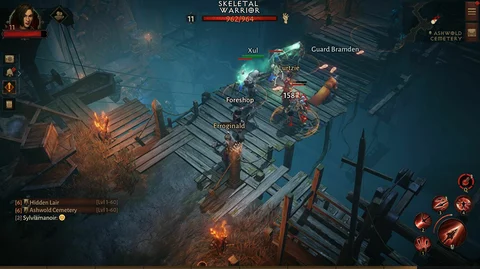 References to Winnie the Pooh are often censored by the Chinese authorities as it is a known reference to Chinese President Xi Jinping.
After the image was posted, Diablo Immortal's Weibo page was blocked to users for "violating relevant laws and regulations."
Citing "people familiar with the situation," the Bloomberg sources claim that the violating image was "interpreted as criticism of Chinese President Xi Jinping."
Whatever the real reason, the game is now set to launch on June 25 though Bloomberg sources claim that date is "subject to last-minute changes." A picture of Eeyore, perhaps?