Take your racing game experience to the next level with the two newly announced Ford GT Edition racing cockpits from Ford, Team Fordzilla, and Next Level Gaming.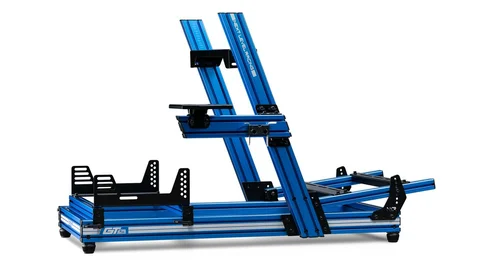 Ford, Team Fordzilla, and Next Level Gaming have announced that they will be launching thesale of their GTElite Ford GT Edition and ES1 Ford GT Edition racing cockpit.
These racing cockpits will be making their inaugural debut at Gamescom 2022 in Cologne, Germany, from August 24 to August 28, 2022.
Next Level Gaming has specialized in hardware supporting racing and flight simulation games since 2009. They pooled their knowledge together with Ford's racing expertise into a two-year-long project that manifested in these racing cockpits. Next Level Gaming believes that this product will truly immerse players into the physical racing environment.
Hess Ghah, Managing Director at Next Level Racing voiced his support for the cockpits and how they will produce more realistic gaming experiences:
In cooperation with Ford, the gap between virtual and real motorsport could be closed. The partnership with Ford to introduce the GTElite Ford GT Edition cockpit and the ES1 Ford GT Edition seat shows what they have in common: commitment from both companies to support the sim racing community on an ever-increasing scale.
Team Fordzilla, Ford's official esports team who also helped shape the cockpit's design, shares similar values about bridging the gap between games and reality. Since its conception in 2019, the team's mission has always been to "merge the real and virtual worlds by constantly pushing their boundaries." Team Fordzilla recently announced that they will debut a brand new Ford car in Gameloft's racing game, Asphalt 8 - also at Gamescom 2022.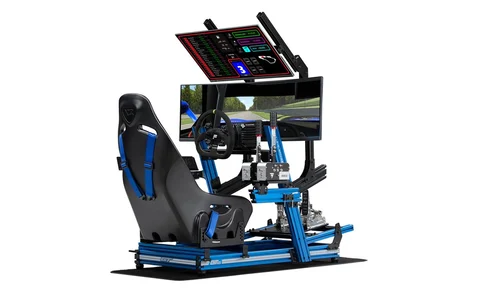 With its laser-etched Ford logo, the cockpit's blue anodized frame aims to offer players an authentic and ergonomic racing experience. Its adaptive positioning configuration, seat belts (colored in Team Forzilla's signature vibrant blue), a Ford GT & Team Fordzilla branded non-slip floor mat, and a Fort GT logo embossed headrest were all designed with that aim in mind. Additionally, the steering wheel, pedals, and shifter are compatible with all major electronics brands.
Ford, Team Fordzilla, and Next Level Gaming stated that they will continue to collaborate on ambitious projects in the future as they try to bring players "deeper into virtual worlds."
As Brand Director of Next Level Racing, Kam Khadem, states:
It's exciting to see what kind of products our partnership with Team Fordzilla produces over time that can be used at the highest level of competition.
Despite Ford's two big planned debuts at Gamescom 2022, it was a Mini x Pokémon concept car that first made waves as it was recently unveiled at the event.